UPSC : Waves & Tides - Physical Geography, UPSC, IAS. UPSC Notes | EduRev
All you need of UPSC at this link:
UPSC
Waves & Tides
Ocean Waves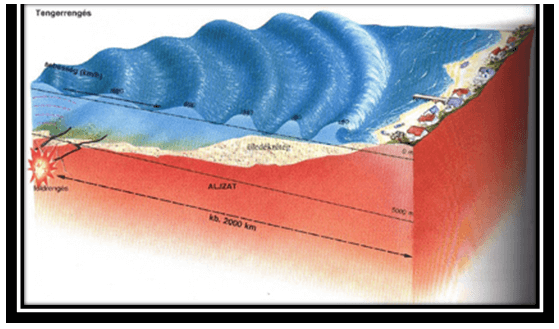 They are caused due to the friction with the winds.
There is no forward movement of water in a wave.
When a wave enters shallow water, it breaks.
The top of it is thrown forward and this is when water moves forward.
Water from the breaking wave runs up the shore as swash and back down the shore as backwash
The maximum height of waves in most oceans is about 12 m but they may be as high as 15 m.
Seismic waves or tsunamis are the waves caused by earthquakes in volcanic eruptions in the sea bottom.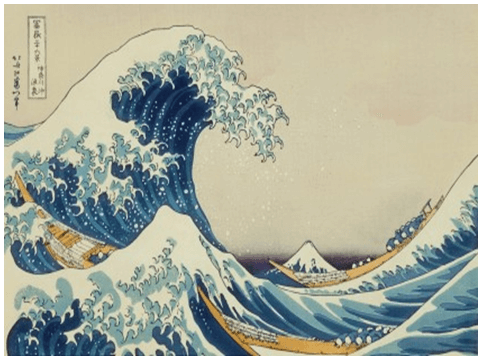 Ocean Tides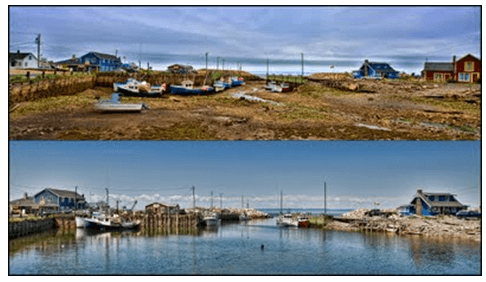 Refer to the phenomenon of regular rise and fall of the sea water.
Though both sun and moon exert gravitational force on earth, resulting in the production of tides, the moon, by nature of its closeness to the earth, has greater control over the timings of the tidal rises and falls.
The interval between two tides is 12 hrs and 26 minutes.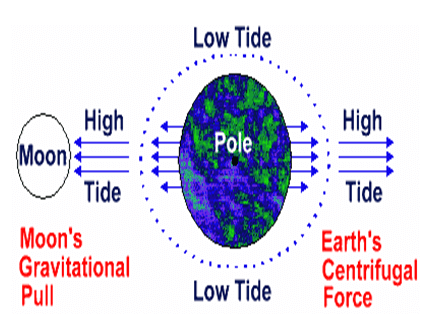 Spring Tide
When the sun, moon and the earth are in a straight line, the gravitational force is at its greatest because tide producing forces of both sun and moon complement each other and they pull together.
This produces tides of unusually great range, called the spring tide.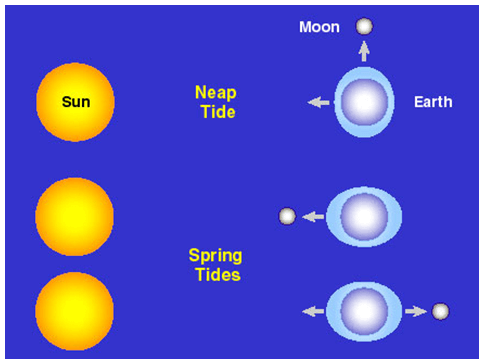 These occur about twice a month:

at new moon when the sun and the moon are in conjugation and
at full moon when they are in opposition.
Neap Tide
Lowest magnitude as the tide producing forces of sun and moon act opposite to each other, as they form a triangle.
This happens during phases of first and third quarter, i.e., at half moon, the sun's tide producing force tends to balance the tide producing force of the moon; resulting in tides of unusually small range known as neap tides.