A. Spot and circle the words which rhyme in the maze given below. Start with 'school'. Also find your way out through the maze.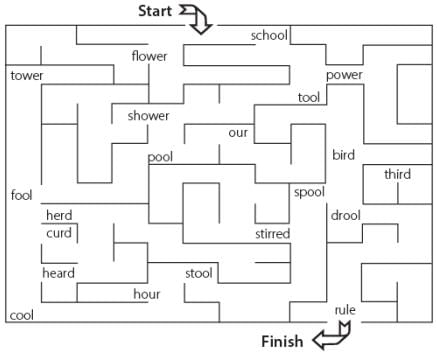 B. Poems often have words that rhyme. Read this nursery rhyme and circle the rhyming pairs. The first one has been done for you.
Twinkle twinkle little star,
How I wonder what you are.
When the blazing sun is gone,
When it nothing shines upon.
Then the traveller in the dark,
Thank you for your tiny spark.
He could not see which way to go,
If you did not twinkle so.