A. What should I wear? Different animals have different types of body covering. Write the names of two animals in each category.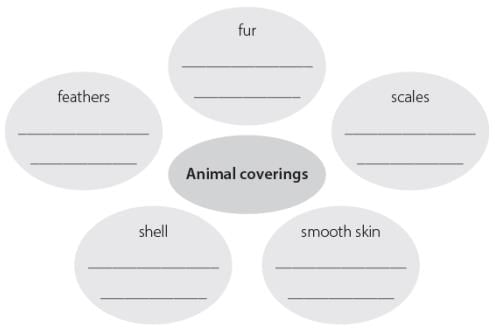 B. Complete the passage using words from the box.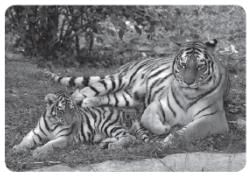 This is Bagha. Bagha is a Bengal Tiger cub. He lives in the Sunderbans Forest with his mum. Bagha knows that tigers are ________ animals and this makes him very sad. His jungle is slowly vanishing as a lot of ________ is happening. The tiger ________ is decreasing quickly. Mama tiger feels ________ by the ________ and keeps worrying about Bagha.