NEET : Glycerol-Phosphate Shuttle System NEET Notes | EduRev
The document Glycerol-Phosphate Shuttle System NEET Notes | EduRev is a part of the
NEET
Course
Biology Class 11
.
All you need of NEET at this link:
NEET
GLYCEROL-PHOSPHATE SHUTTLE SYSTEM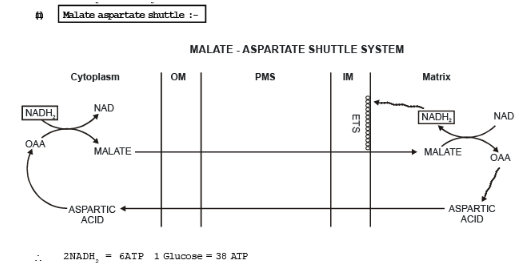 In prokaryotes, shuttle mechanism is absent. They always get 38 ATP from aerobic respiration of 1 glucose mol.

Cyanide inhibits the activity of cytochrome oxidase & inhibits the oxidation of cyto-a3.

In mitochondria, of some plants alternative oxidase system is present, in which ETS continues even in presence of cyanides. This type of respiration is known as cyanide resistance respiration or Alternate electron pathway. Ex. Spinacia, Pisum.