Green Revolution
Green & other Revolutions
Green Revolution
The introduction of high-yielding varieties of seeds and the increased use of fertilizers and irrigation are known collectively as the Green Revolution, which provided the increase in production needed to make India self-sufficient in food grains, thus improving agriculture in India.
Hybrid high-yielding wheat was first introduced by Dr. Norman Borlaug who has been hailed as the Father of the Green Revolution.
In India M.S Swaminathan is known as the father of Green revolution.
M.S Swaminathan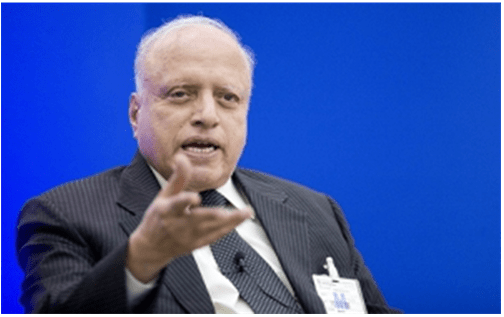 Measures Adopted in Green Revolution
Use of high yielding varieties (HYV) of seeds
Irrigation (assured water supply)
Use of chemical fertilizers
Use of insecticides and pesticides
Consolidation of holdings
Land reforms
Improved rural infrastructure
Supply of agricultural credit

Results of the Green Revolution

They can be studied under following heads:

Statistical
Economic
Social
political

Statistical Results of the Green Revolution

(1) The Green Revolution resulted in a record grain output of 131 million tons in 1978-79. This established India as one of the world's biggest agricultural producers. India also became an exporter of food grains around that time.

(2) Yield per unit of farmland improved by more than 30 per cent between 1947 and 1979.

(3) The crop area under HYV varieties grew from seven per cent to 22 per cent of the total cultivated area during the 10 years of the Green Revolution. More than 70 per cent of the wheat crop area, 35 per cent of the rice crop area and 20 per cent of the millet and corn crop area, used the HYV seeds.

Economic results of the Green Revolution

(1) Crop areas under high-yield varieties needed more water, more fertilizer, more pesticides, fungicides and certain other chemicals. This spurred the growth of the local manufacturing sector. Such industrial growth created new jobs and contributed to the country's GDP.

(2) The increase in irrigation created need for new dams to harness monsoon water. The water stored was used to create hydro-electric power. This in turn boosted industrial growth, created jobs and improved the quality of life of the people in villages.
Sociological results of the Green Revolution
The Green Revolution created plenty of jobs not only for agricultural workers but also industrial workers by the creation of lateral facilities such as factories and hydro-electric power stations as explained earlier.
Limitations of the Green Revolution
Even today, India's agricultural output sometimes falls short of demand.
The Green Revolution, howsoever impressive, has thus NOT succeeded in making India totally and permanently self-sufficient in food.
In 1979 and 1987, India faced severe drought conditions due to poor monsoon; this raised questions about the whether the Green Revolution was really a long-term achievement.
India has failed to extend the concept of high-yield value seeds to all crops or all regions.
In terms of crops, it remain largely confined to food grains only, not to all kinds of agricultural produce.
In regional terms, only Punjab and Haryana states showed the best results of the Green Revolution.
The eastern plains of the River Ganges in West Bengal state also showed reasonably good results. But results were less impressive in other parts of India.
Nothing like the Bengal Famine can happen in India again. But it is disturbing to note that even today, there are places like Kalahandi (in India's eastern state of Orissa) where famine-like conditions have been existing for many years and where some starvation deaths have also been reported.
Of course, this is due to reasons other than availability of food in India, but the very fact that some people are still starving in India (whatever the reason may be), brings into question whether the Green Revolution has failed in its overall social objectives though it has been a resounding success in terms of agricultural production.
The Green Revolution cannot therefore be considered to be a 100 percent success.
Adverse impact of Green Revolution
Enhanced inter-Personal, inter-regional and intra- sectoral disparities
Environmental degradation
Undesirable cropping pattern
Enhanced inter-Personal, inter-regional and intra- sectoral disparities
Livestock in India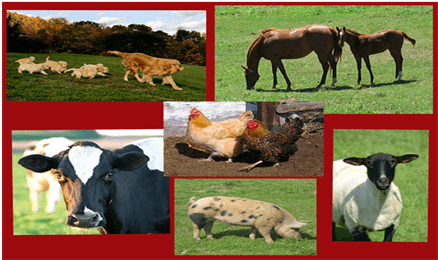 Livestock
Cattle
India has largest number in the world, total 20% of world.
Maximum cattle is in MP, followed by UP, Bihar, West Bengal , and Maharashtra.
Milch breed cattle in India are Gir, Sindhi, Red Sindhi, Sahiwal, Thar Parkar and Deoni.
Gir is found in Saurashtra,
Sindhi in Gujarat, Rajasthan and Maharashtra,
Red Sindhi in Sindh (Pakistan),
Sahiwal in Pakistan, Punjab, Haryana and Rajasthan,
Deoni is found in Andhra Pradesh.
Drought breeds include
Nagori in Jodhpur, Haryana, U. P and M P
Bauchaur in Bihar, Mahi in M P,
Kenkatha or Kenwaria in Banda dist. Of U. P,
Kherigarh in Kheri dist. Of U. P,
Halikar and Amritmahal in Tumken, Hassan and Mysore.
Khillari in Sholapur and Satara,
Bargur and Kangyam in Coimbatore,
Siri in Darjeeling and Sikkim.
Dual purpose breed i.e.both Milch and drought breeds are
Thar Parkar in Sindh, Gujarat and Rajasthan,
Mewati in Mathura, Bharatpur and Alwar,
Kankrej in Gujarat,
Rath in Haryana,
Nimari in Narmada (M. P),
Dhangi in Nasik, Ahmadnagar, Thane,
Claba, Gaobao in Chindwara, Wardha and Nagpur,
Ongole in Nellore and Guntur.
Buffalo
10% of the total buffalo of the world is India and it is 18% of total livestock of India.
Highest density of buffalo is in Punjab (104), Haryana (98), U. P (68).
All India density of Buffalo is 25 per sq. Km.
Highest number of Buffaloes are in Andhra Pradesh, M P, Rajasthan, Maharashtra, Bihar, Gujarat, Punjab.
Breed and Place
l. Murrah (draught breed): Rohtak, Hissar, Gurgaon.
2. Bhadwari: Agra and Etawa, some parts of M. P and Rajasthan;
3. Jafrabadi: Gir in Gujarat;
4. Surti: Gujarat;
5. Nagpuri: Nagpur;
6. Nilirani: Ferozpur (Punjab);
7. Mehsana (Gujarat)
White revolution
'Operation flood' a program started by National Dairy Development Board (NDDB) in 1970 made India the largest producer of the milk in the world.
This program with its whopping success was called as 'The White Revolution'.
The main architect of this successful project was Dr. Verghese Kurien, also called the father of White Revolution.
Dr. Verghese Kurien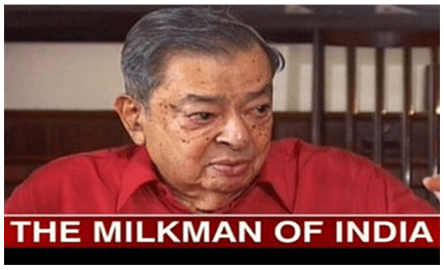 Operation Flood
The Operation Flood was completed in three phases:
Phase I (1970-79):- During this phase 18 of the country's main milk sheds were connected to the consumers of the four metros viz. Mumbai, Delhi, Chennai and Kolkata.
The main objectives were, commanding share of milk market and speed up development of dairy animals respectively hinter lands of rural areas.
Phase II (1981–1985):- The management increased the milk sheds from 18 to 136; 290 urban markets expanded the outlets for milk.
By the end of 1985, a self-sustaining system of 43,000 village cooperatives with 42.5 lakh milk producers were covered.
Domestic milk powder production increased from 22,000 tons in the pre-project year to 140,000 tons by 1989, all of the increase coming from dairies set up under Operation Flood.
Phase III (1985–1996):- The dairy cooperatives were enabled to expand and strengthen the infrastructure required to procure and market increasing volumes of milk.
Veterinary first-aid health care services, feed and artificial insemination services for cooperative members were extended, along with intensified member education.
It went with adding 30,000 new dairy cooperatives to the 42,000 existing societies organized during Phase II.
Milk sheds peaked to 173 in 1988-89 with the numbers of women members and Women's Dairy Cooperative Societies increasing significantly.
Achievements of the White Revolution
The phenomenal growth of milk production in India – from 20 million MT to 100 million MT in a span of just 40 years – has been made possible only because of the dairy cooperative movement. This has propelled India to emerge as the largest milk producing country in the World today.
The dairy cooperative movement has also encouraged Indian dairy farmers to keep more animals, which has resulted in the 500 million cattle & buffalo population in the country – the largest in the World.
The dairy cooperative movement has spread across the length and breadth of the country, covering more than 125,000 villages of 180 Districts in 22 States.
The movement has been successful because of a well-developed procurement system & supportive federal structures at District & State levels.
Blue Revolution
Blue Revolution means the adoption of a package programme to increase the production of fish and marine products
It was started in 1970 during the 5th Five Year Plan
It has brought improvement in aquaculture by adopting new techniques of fish breeding, fish rearing, fish marketing and fish export
The fish production increased from 0.75 mill MT to 68.60 mill MT
Under the programme there had been a tremendous increase in the production of shrimp
A.P and T.N have developed shrimp in a big way
The Nellore district of A.P is known as the "Shrimp capital of India"
Breeds
Sea fish
Catfish, Herring, Mackerels, Indian Salmon, Shell fish, Dorab
Fresh water fish
Catfish, Perches, Feather back, Mullets ,Carps, Prawns etc.
About 50% of India's total fish production comes from inland fisheries
Fish production
Kerala is the leading producer followed by Karnataka , Gujarat and Goa
The higher fish production is from Arabian Sea due to the broader continental shelf
Silver Revolution
The silver revolution refers to the period in which the production of eggs was tremendously increased, it was done by the help of medical science and more protein rich food for the hens
Rainbow Revolution
In 2000 Government announced its first ever National Agriculture policy
The policy aimed at achieving a growth rate of 4% per annum by introducing "Rainbow revolution" which include:
Green Revolution- foodgrain production
Blue Revolution- fish production
White Revolution- milk production
Yellow Revolution- oilseeds production
Golden Revolution- fruits production
Black/ Brown Revolution- non conventional energy
Silver Revolution- egg
Round Revolution- potato
Red Revolution- tomato
Grey Revolution- fertilizers