Introduction to Chrysophytes: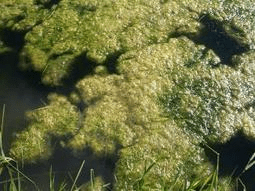 Fig: Chrysophytes
Filamentous Algae Colony:
Chrysophytes are plant-like protists that can be found in marine and freshwater environments which are often low in calcium. There are three main types of chrysophytes: diatoms (bacillariophyta), golden-brown algae (Chrysophyceae),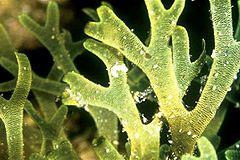 Fig: Golden-Algae
and yellow-green algae (xanthophyceae). Although many are unicellular and free swimming, some chrysophytes, like the dynobryon above, join together and form colonies, like the filamentous algae colony to the right.
There are over 1000 described species of Chrysophytes, and, because there are so many species, there is no common cell structure shared by them. Some species have cell walls made of cellulose strengthened by silica compounds, while others are amoeboid without any cell walls.
Their Methods of Feeding, Movement, and Reproduction:
Since chrysophytes are plant-like and have chloroplasts, they are mainly autotrophic. If there is inadequate lighting, though, they can become heterotrophic, especially in areas with high concentrations of dissolved foods. Chrysophytes are mainly non-motile, but they do have two flagellum for movement in harsh conditions.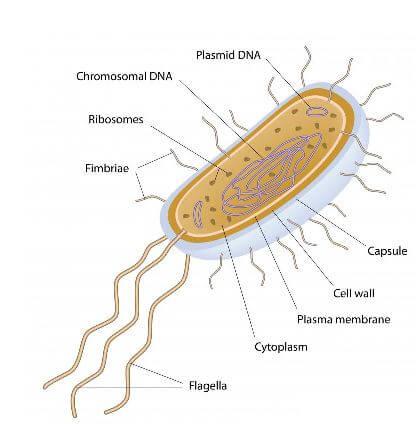 Fig: A cellMost chrysophytes reproduce asexually through meiosis, as seen in the picture to the right, but under certain conditions diatoms reproduce sexually, dividing and exchanging parts.
Their Relatives, Affect on Humans, and Role in the Food Chain:
Chrysophyta are algae, so their closest relatives are the six other divisions of algae: Euglenophyta, Pyrrophyta, Chlorophyta, Rhotophyta, Paeophyta, and Xanthophyta. Being the main components of plankton and nanoplankton, diatoms and chrysophyceae are the foundation of the marine food chain, functioning as the producers.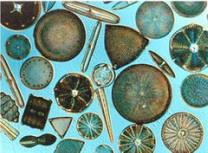 Fig: DiatomsChrysophyta can be considered helpful to humans. We use them in toothpaste, scouring products, and filters. As autotrophs, they provide a substantial amount of the oxygen in the atmosphere, as well. Also, because chrysophytes store their food as oils, they can be used for biofuel. Diatoms are especially effective in biobutanol production because of their small size.