Page No. - 1
Ques 1: Learn New Words
A) Creeping
B) Awake
C) Gone
D) Away
Ans:
A) Creeping: To move slowly and carefully
Example: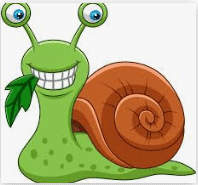 i) I was creeping downstairs in sleep.
ii) The snail was creeping under my bed.
B) Awake: Not asleep
Example:

i) I was wide awake early in the morning.
ii) The noise outside my house made me awake.
C) Gone: No longer present
Example:
i) He had gone before I reached the party.
ii) You were gone a long time.
D) Away: At a distance from a particular place
Example: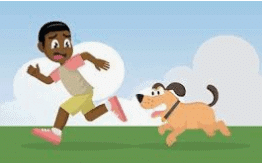 i) He ran away after looking at the dog.
ii) I was away when the doctor was here.
Page No. - 2
Ques 1:
(a) Why is the child in the poem happy?
(b) To whom does the child say 'Good Morning'?
(c) What does the child want to do?
Ans:
(a) The child in the poem is happy because it is morning.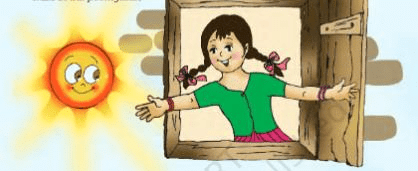 (b) The child says 'Good Morning' to the sky, sun, little winds, birds, grass and bees.
(c) The child wants to go and play outside.

Ques 2:
(a) In the morning I say, "Good morning"
At night I say, "Good night"
A dog says, "Bow-wow"
A cow says, "Moo-moo"

Say 'Good morning' in your own language to
i) your friend
ii) your teacher
(b) How would you wish them when you leave school in the evening?
Ans:
(a) In Hindi,we say 'Shubh prabhat' for 'Good morning'.
Hint: The answer to this question may vary according to the mother tongue of the student.
(b) I would wish them 'Good Evening' when I leave from school in the evening.

Let's Say aloud
Ques 3:
(a) Find words in the poem which rhyme with:
bees ________ day ________ too ________

(b) What do you see around you during the day and at night? Draw in the two boxes given below and colour the picture.


(c) Write two words each from the two pictures you have drawn.


Ans:
(a) bees trees day away too you
(b) Hint - Students are advised to draw pictures based on their own observation.
(c)
| | |
| --- | --- |
| Day | Night |
| 1. Sun | 1. Stars |
| 2. Clouds | 2. Clouds |
Page No. - 3
Team Time
Ques 1: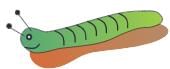 Dinner
"This is mud.
A big fat worm lives in the mud.
A leaf falls in the mud.
It is the worm's dinner!"
Form groups. Tell each other an interesting thing you have seen in the garden one day.
Ans: One day while I was walking in the park, I saw a ladybug. It was looking very beautiful. It had small black legs, a head with an antennae. It was red in colour with black spots on it.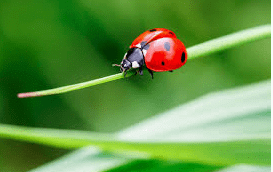 Hint: This is one sample answer that has been provided to you. Students are advised to write the answers based on their own experience and observation.