UPSC : Natural Vegetation of India - Indian Geography, UPSC, IAS UPSC Notes | EduRev
All you need of UPSC at this link:
UPSC
Natural Vegetation of India
Natural Vegetation of India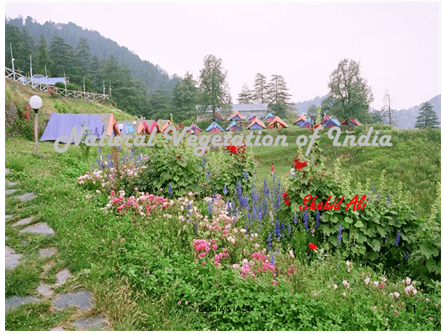 Types of vegetation
Tropical evergreen & semi-evergreen.
Tropical Deciduous – moist & dry
Tropical Thorns and shrubs.
Montane
Tidal forests
Types of vegetation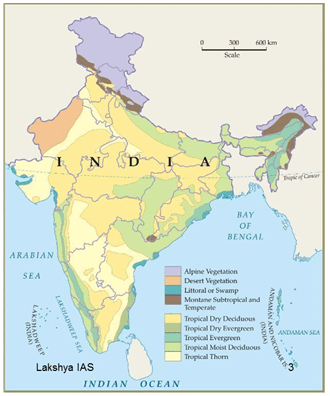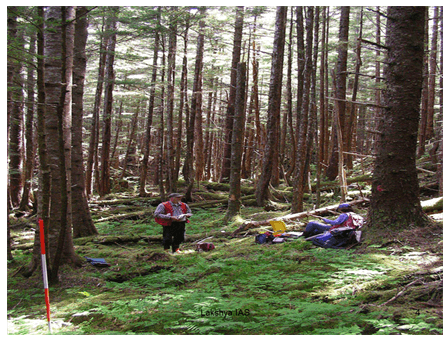 Tropical evergreen & semi-evergreen
Found in warm & humid areas with an annual rainfall of over 200 cm. and temperature above 22 degree
Evergreen by nature
Height 60 meters and above.
Main trees are ebony, mahogany and rosewood.
The regions are Western Ghats Andaman & Nicobar Is. and N.E.India
Semi-Evergreen forest
Found in less rainy parts of regions of evergreen forests
Main species are : cedar , hollock, kail.
Tropical Deciduous
Tropical Deciduous
Also called Monsoon forests.
Found in areas where rainfall is between 70cm to 200cms.
Main areas are :U P, Bihar, Orissa, Bihar, Chhatisgarh, Shiwalik hills and ranier parts of peninsula.
Main trees are Teak ,Sal, shisham, hurra, khair, Amaltas etc.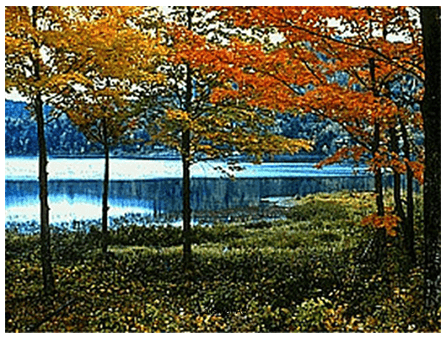 Tropical Thorn
Occurs in areas where rainfall is below 50 cms.
Consists of variety of grass and ahrubs
Areas included are SW Punjab, U.P, Rajasthan, Gujrat,Haryana and M.P.
Kikar, Babool,Neem and Date palms are the main trees.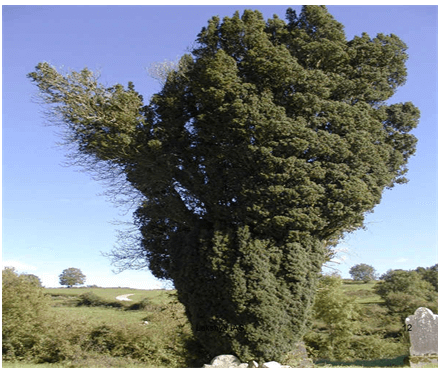 Montane Forests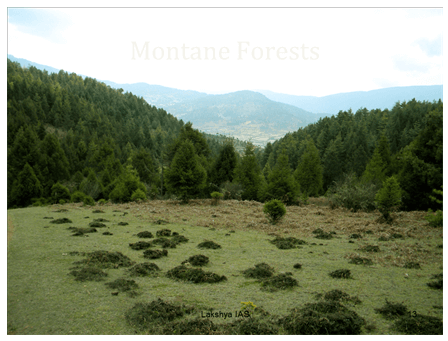 Montane forest
Can be divided into- Northern mountain & Southern mountain forests
The Himalayan Temperate and Alpine forests
are found in all the ranges of middle and upper Himalayas.
The trees range from 100-250cms.at an elevation 1600-3000mts and
the Alpine forests at a higher elevation of 3500mts and above.
A great variety of species like broad leafed temperate evergreen trees like oaks, laurels, chestnuts, walnuts etc…
The Alpine vegetation consists of birch junipers, silver fir and rhododendrons.
At higher altitudes, mosses and kichens form part of the Tundra vegetation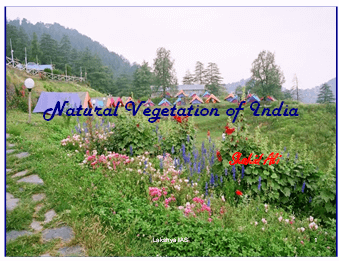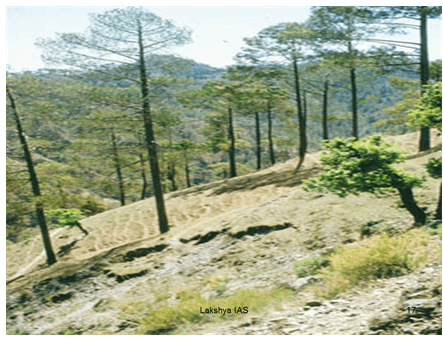 The southern mountain forest include the forests found in Peninsular India- Vindhya, Western Ghats and Nilgiri
Here the vegetation is temperate in the higher regions and sub-tropical in the lower regions
The temperate forests are called "Sholas" in South
Tidal forest
Found along the coasts and river areas.
Can survive in both fresh and salty water.
Sundari is a well known Mangrove tree.
The main area is Sunder ban delta. It is a delta of Ganga and Brahamputra.