UPSC : Seasons in Indian (Part -1) - Geography, UPSC, IAS. UPSC Notes | EduRev
All you need of UPSC at this link:
UPSC
Seasons in Indian & Monsoon
The Tropic of Cancer divides India into two almost equal climatic zones - the northern zone and the southern zone.
The warm temperate or the subtropical climate of the northern zone gives it cold winter seasons and the hot summer seasons.
The southern tropical climatic zone is warmer than the north and does not have a clear-cut winter season.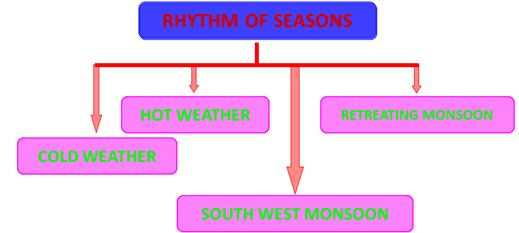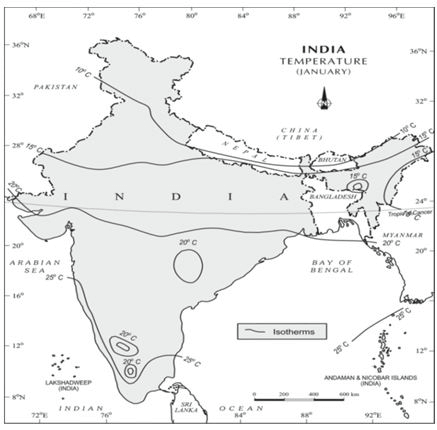 WIND DIRECTION- WINTER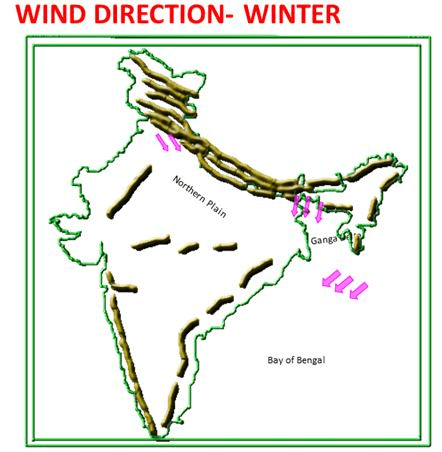 WINTER RAINFALL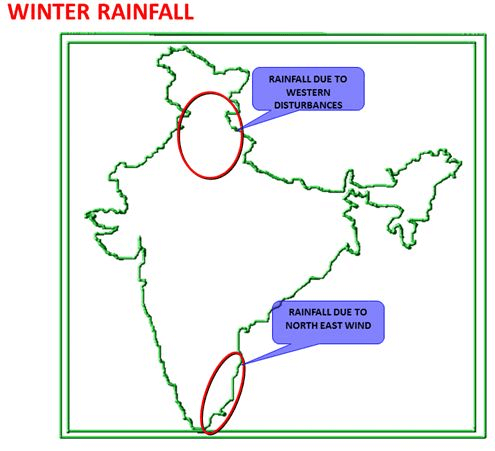 HOT WEATHER SEASON
It extends from March to May.
Vertical sun rays shift towards Northern hemisphere.
Temperature rises gradually from south to north.
Highest Temperature experiences in Karnataka in March, Madhya Pradesh in April and Rajastan in May.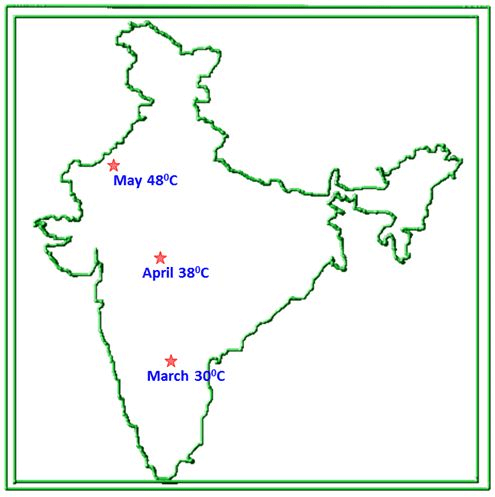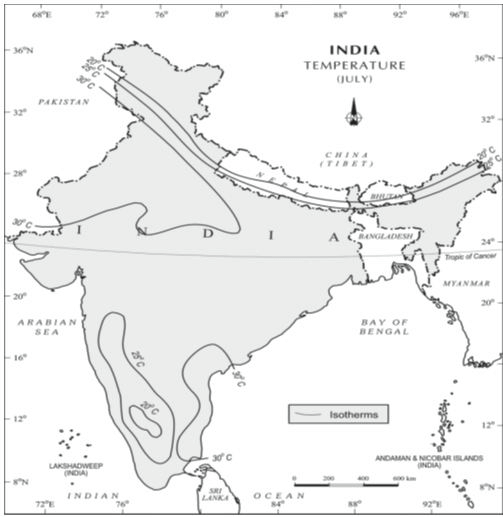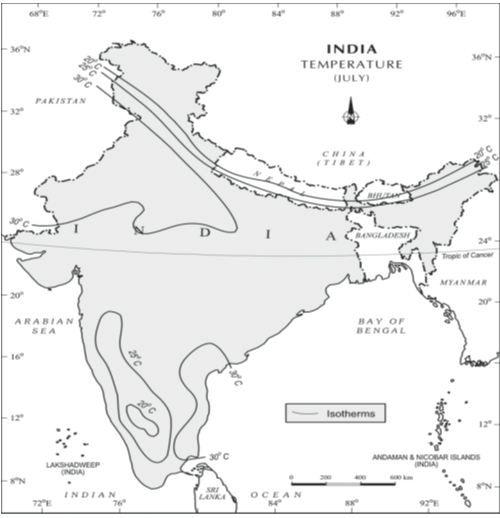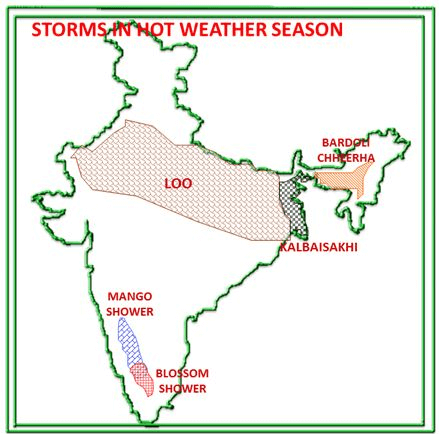 Meaning
The word 'Monsoon' is derived from the Arabic word 'Mausim'
Monsoon is reversal in the flow of pattern of the general atmosphere circulation over a wide geographical area.
Origin of Monsoon
Thermal concept: From Classical Theory of Hally (1686)
Generated by the differential seasoned heating of continental and oceanic areas.
outflow of air from the high pressure land areas to the low pressure areas resulting into NE Monsoon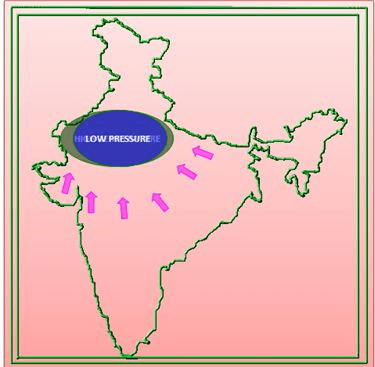 Dynamic Concept-Propounded by Flohn (1951):
According to him monsoon is the seasonal migration of planetary winds and presure belts following the sun.
Over the land the annual temperature changes are relatively larger because of which the seasonal shifts of temperature and pressure belts amount to many degrees.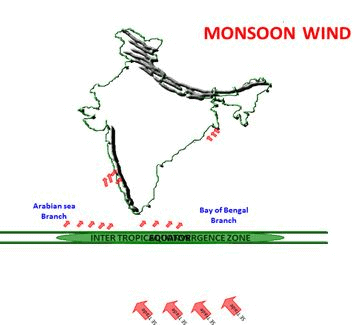 Due to the shifting the major part of the Indian subcontinent comes under impact of Equatorial Westerlies.
During winter due to southward shifting of pressure and wind belt the planetary system of northeast trade winds is established over the region.
Hence this theory explains the existence of monsoon not by the temperature, contrasts between land and sea, but by the annual migration of thermally produced planetary winds and pressure belts.
Recent Concepts
Jet Streams:
Jet streams are high altitude geostrophic winds (i.e.. Blowing parallel to equator) blowing between middle latitude at high speed in a meandering course.
During winter season the upper air westerly jet streams are positioned in Asia.
These are bifurcated in two branches due to Tibet Himalayan obstruction.
North branch blows north of Himalayas and the Tibetan Plateau.