Soils in India
Soils in India
Formation
Soils are formed by the weathering of rocks
The process of the formation of soil is called "Pedogenesis"
Provides nutrients & water to plants.
Factors affecting soil formation
Parent rock
Climate
Relief
Vegetation
TYPES OF SOILS
Eight major types according to Indian Council of Agricultural Research (ICAR).

Alluvial soils
Black soils
Red & Yellow soils
Laterite soils
Desert soils
Mountain soils
Saline and Alkaline soils
Peaty and Marshy soils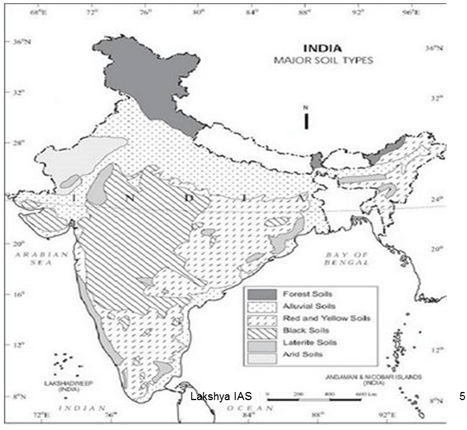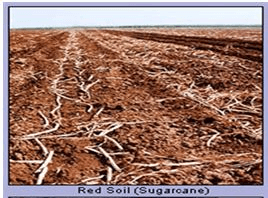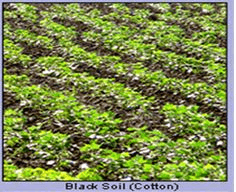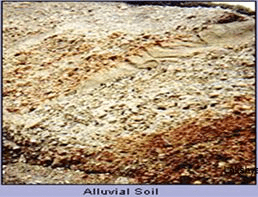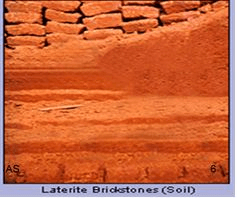 Alluvial Soil
Formed by deposition of alluvium by rivers.
Occupies 15 Lakh sqkm area in India
Two types: khadar and Bangar
Light to dark in colour.
Clayey to sandy in texture
Rich in Potash & Humus.
Poor in Phosphorous and Nitrogen.
Their chemical composition makes them one of the most fertile in the world.
Areas: Punjab, Haryana, U.P, Bihar, W.B, Assam, Parts of Orissa, delta regions of South India
Black Soils
Also called Regur and is ideal for cotton crop.
Formed by the lava deposits of Deccan plateau
They are black due to compounds of iron and aluminium ( also because of titaniferous magnetite ).

Rich in iron, lime, calcium, Magnesium, carbonates, and alumina.

Lack in phosphorus, nitrogen and organic matter
Clayey in texture
Mainly found in Deccan Plateau – Maharashtra, Gujarat, M.P, Karnataka, Andhra Pradesh, Tamil Nadu.
Red & Yellow Soils
Formed due to weathering of old crystalline rocks.
The red colour is due to the wide diffusion of iron oxides.
Covers 3.5 lakhs sq.km area.
Rich in iron, small amount of Humus.
Poor in phosphorus, nitrogen and lime.
Slightly acidic and do not retain moisture.
More sandy and less clayey.
Area : Tamil Nadu, Southern Karnataka, parts of Madhya Pradesh, Maharashtra, West Bengal, Eastern Rajasthan, North eastern States.
Laterite Soils
Occupies 2.4 Lakh sqkm.
Derived from a Latin word meaning brick.
Formed under high temperature and rainfall with wet and dry spell.
Silica is leached due to high rainfall.
Rich in Iron.
Poor in Lime, Potash, & Magnesium.
Brown to Yellowish colour.
Becomes hard when exposed to atmosphere.
Used as building material.
Areas: Parts of Assam, Karnataka, T.N, A.P, M.P, Kerala.
Crops: Tea, Coffee, Cashew, Rubber and Coconut.

Forest and Mountain Soils

Found on hill slopes covered by forests.
Formed by deposition of organic matter from forest.
Rich in humus.
deficit in Potash and Lime.
Areas: Jammu & Kashmir, Sikkim, Assam,& Arunachal Pradesh.
Crops: Tea, Coffee, Spices & Tropical Fruits.

Desert Soils

Covers 1.4 Lakh sqkm.
Contains soluble salts.
Originated by Mechanical disintegration & wind deposit.
Porous and coarse.
90% sand & 5% clay.
Rich in Nitrates & Phosphates.
Poor in Nitrogen & Humus.
Areas: Arid and Semi arid regions of Rajasthan, Sn Haryana, Punjab, Nn Gujarat.
Crops: Drought resistant crops like millets and barley.

Saline and Alkaline Soils

Contains salts like Sodium, Magnesium, Calcium.
Known by different names : Reh, kallar, Usar, etc.
Infertile, unfit for cultivation.
Sandy to loamy in texture.
Areas: Parts of Gujarat, Rajasthan, Punjab, Haryana, U.P & Maharashtra.

Peaty and Marshy Soils

Occur in Humid region.
Formed by accumulation of organic matter.
They contain considerable amounts of soluble salts and 10 – 40% of organic matter.
Highly acidic and heavy.
Peaty soils are found in Kottayam and Alappuzha districts of Kerala, where it is called Kari.
Marshy soils, high in vegetable matter, are found in northern Bihar, coastal parts of Orissa, Tamil Nadu and West Bengal and parts of UP

SOIL EROSION

Soil erosion is a process of detachment and transportation of top soil layer by natural agencies such as water and wind.
Rainfall, Slope, Vegetation, Nature of Soil, Wind Velocity are some of the factors that control Soil Erosion.

The erosion caused by water can be classified as follows.

Splash Erosion occurs when raindrops splash on the soil thus loosens the top soil
Sheet Erosion occurs when the soil is removed uniformly as thin layer
Rill Erosion occurs when water run off forms a finger like channel along slopes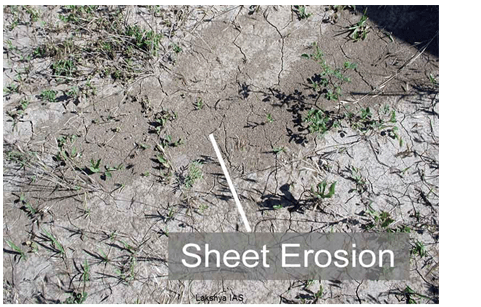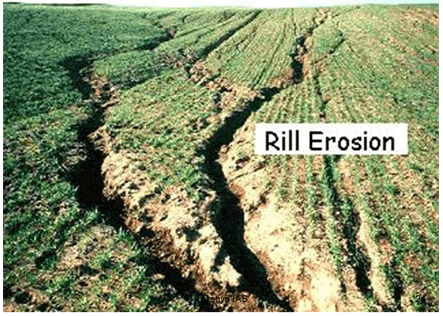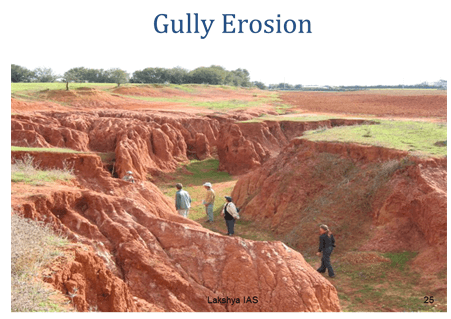 4) Gully Erosion occurs when the volume of water increases in the slopes, Rill erosion enlarges into Gully which result in Ravines
5) Slip Erosion is caused by landslides thus damaging the fields in the foothills.
CAUSES:
Deforestation
Faulty method of Agriculture
Shifting cultivation
Overgrazing
Erosion by rivers
Deforestation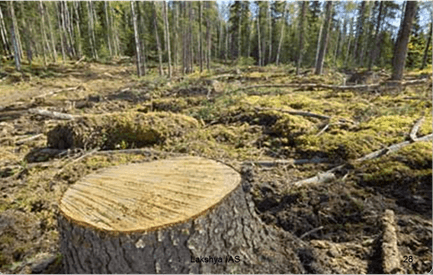 Shifting Cultivation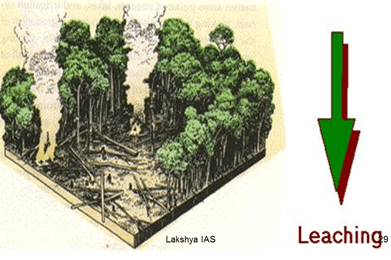 Overgrazing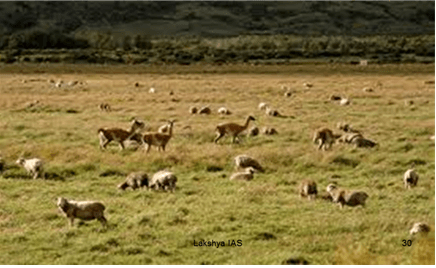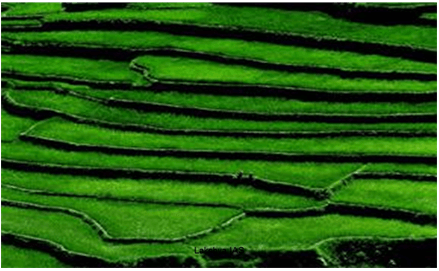 Measures For Soil Conservation:
Afforestation
Controlled grazing
Construction of dams and barrages
Crop rotation
Terrace farming
Contour Farming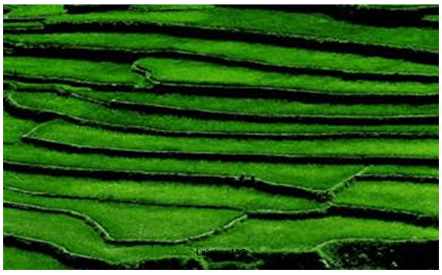 Check Dams