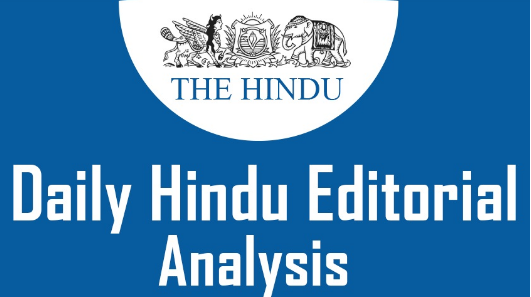 1. NO FIREWORKS-
GS 2- Government policies and interventions for development in various sectors and issues arising out of their design and implementation

Context
In the year of the COVID-19 pandemic, it should surprise no one that the National Green Tribunal has prohibited the sale and use of firecrackers during Deepavali in the National Capital Region of Delhi and in urban centres that recorded poor or worse air quality in November last year.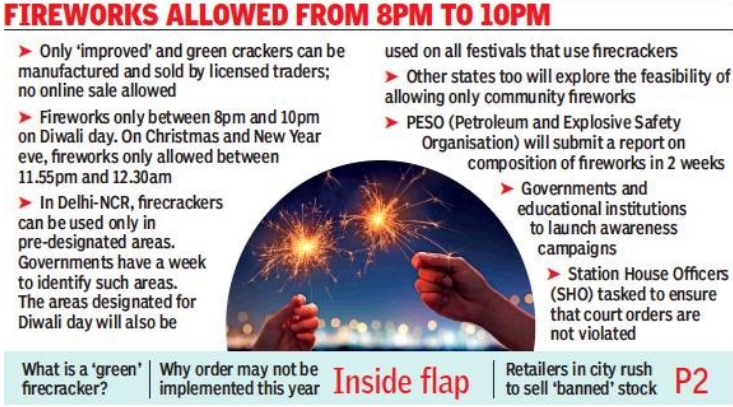 Worsening Air Quality
(i) The directions expand on Supreme Court orders issued in the past, and provide some concessions to cities and towns that have moderate or better air quality, by allowing "green crackers" and specified hours for bursting.
(ii) These stipulations are to extend to Christmas and New Year if the ban continues beyond November.
(iii) The NGT took note that Odisha, Rajasthan, Sikkim, Chandigarh, the Delhi Pollution Control Committee and the Calcutta High Court had already responded to deteriorating(worsening) environmental conditions by banning firecrackers this year.
(iv) The tribunal's reasoning giving primacy to the precautionary principle in sustainable development over employment and revenue losses is understandable.
(v) As the impact of COVID-19 became clear in March, and there were fears of a case surge during the winter, it was incumbent(binding) on the Centre to work with States and resolutely prevent the burning of farm stubble ahead of Deepavali.
(vi) This annual phenomenon unfailingly fouls(dirties) the air across northern and eastern India, and imposes heavy health and productivity costs.
(vii) In the absence of pollution from agricultural residue, there might have been some room for a limited quantity of firecrackers, although climatic conditions at this time of year, of low temperature and atmospheric circulation, would still leave many in distress.
(viii) Only damage control is possible now, including steps to address the concerns of the fireworks industry.
Compensation To The Industries
(i) Even without the risk of a COVID-19 surge, it should be evident to policymakers that their measures under the National Clean Air Programme, which seeks to reduce particulate matter pollution by 20% to 30% by 2024, must be demonstrably effective.
(ii) By the government's own admission, there were 148 days of poor to severe air quality during 2019 in the NCR, down from 206 days the previous year.
(iii) Many other cities have a similar profile, but get less attention.
(iv) With 40% of all pollution-linked deaths attributed to bad air quality in leading emerging economies and some evidence from the U.S. on higher COVID-19 mortality(deaths) in highly polluted areas, it is time governments showed a sense of accountability on the right to breathe clean air.
(v) Tamil Nadu, where 90% of firecrackers are produced, has legitimate concerns on the fate of the industry this year, which, producers claim, represents about ₹2,300 crore worth of output.
(vi) A transparent compensation scheme for workers, and suitable relief for producers may be necessary, although the longer-term solution might lie in broad basing economic activity in the Sivakasi region, reducing reliance on firecrackers.
Conclusion
The NGT ban on firecrackers must spur(motivate) the Centre to intensify anti-pollution measures.

2. UNDER BIDEN, UNFURLING INDIA'S FOREIGN POLICY CONCERNS-
GS 2- Effect of policies and politics of developed and developing countries on India's interests, Indian diaspora
Context
(i) Nobody in the world is going to be sad about U.S. President Donald Trump leaving the White House next January, except, most likely, the Israeli Prime Minister Netanyahu — they had close links.
(ii) Mr. Trump's only real achievements in foreign policy were the agreements on establishment of diplomatic relations that he negotiated between Israel and a couple of the Gulf States; these will not be affected by the change in the presidency.
(iii) The Saudis too will miss him, perhaps not as much as Mr. Netanyahu; they had in Mr. Trump someone who hated Iran as much as, perhaps even more than the rulers of Saudi Arabia.
(iv) The Saudis and Mr. Netanyahu cannot be sure what policy President-elect Joe Biden will adopt on the questions of West Asia peace plans and the nuclear deal with Iran — the Joint Comprehensive Plan of Action (JCPOA) — which President Barack Obama negotiated when Mr. Biden was the Vice-President.
(v) For us in India, there are two foreign policy issues which are of great concern and interest — China and Iran in that order.
(vi) For the world, the equation between the United States and China may be the relationship of the greatest consequence.
(vii) For India, the most consequential relationship is not with the U.S. — as is sometimes claimed — but one with China.
(viii) What happens in greater West Asia will always remain of concern to us since we have a huge stake in that region, but those interests will not be affected one way or the other by who lives in the White House.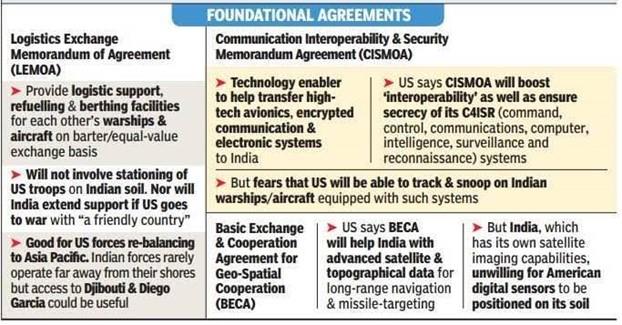 Quad Dynamics And China
(i) In the Trump years, India got into a pretty close embrace with the U.S. It signed all the 'foundational' agreements with America and bought billions of dollars worth of military hardware from them.
(ii) The arms deals with the U.S. are a unique example when the country that buys tens of billions worth of arms has to be grateful to the vendor when it is a well-known fact that but for these sales, the military-industrial complex in the seller country will not be able to sustain itself.
(iii) We resisted converting the Quad into a primarily military or strategic grouping, (what China perceives it to be) and is in fact aimed solely at containing China.
(iv) The Quad is an anti-China coalition. How far it can be successful in containing the Dragon remains to be seen.
(v) The outgoing U.S. Secretary of State and his deputy were quite candid in declaring that: India needed America as an ally and that the Quad will have to be formalised in future.
(vi) In other words, the Quad will have to be institutionalised and expanded by adding additional members such as Taiwan and South Korea.
(vii) As the External Affairs Minister has stated, India will not join any military alliance.
(viii) That might remain the case in form, but given the fact that all the other three, and perhaps five or six in future, are already in strategic alliance with one another and with the U.S., it is highly likely that India too will be forced to agree to some form of military alliance at a future date.
(ix) The government must have come to the conclusion that: we are simply not in a position to deal with China on our own and that we need external support.
(x) Even Jawaharlal Nehru, the architect of non-alignment, asked the Americans for help at the time of the war with China in 1962.
Prudence Required
(i) There is nothing wrong per se in asking for support to protect our territorial integrity although it is evident that all these initiatives such as the Quad are maritime agreements and do not have much bearing(impact) on our dispute with China, which is continental in nature.
(ii) The satellite imagery which the U.S. may provide in terms of the latest agreement concluded with the U.S. (the Basic Exchange and Cooperation Agreement (BECA) for Geo-Spatial Cooperation) might be useful but it does not negate the premise that no external power would want to get involved on our side in case of major hostilities(aggression) with China.
(iii) On the other hand, if there is a major skirmish(fight) or worse in the South China Sea, the other members of the Quad will expect us to join them in fighting China, in an area far removed from our shores.
(iv) In addition to Israel and Saudi Arabia, Indian leaders also may miss Mr. Trump. If Mr. Biden adopts a more conciliatory approach towards China, we may find ourselves in a difficult situation.
(v) Since the U.S., under whatever presidency, will strictly follow its interests and may stage a somersault, we will be left alone in our confrontation with China.
(vi) It is generally agreed that the U.S. has always needed an external enemy to keep its foreign policy focused, but that has not been the case so far with us.
(vii) In any case, we have the 'other' in the shape of Pakistan. (Mr. G. Parthasarathi, a very influential adviser to Mrs. Indira Gandhi once told that it is good for India to always have some tension with Pakistan.) Do we need another 'other' in the shape of China?
(viii) We do not want China to be permanently hostile to us; it will absorb huge resources, human and material.
(ix) Invoking foreign threats with tough rhetoric(exaggerated claim) might help domestically, but not always and not for long.
(x) The strong rhetoric employed in relation to China will need to be tempered(controlled).
(xi) Public opinion which has been worked up against China may make it difficult to do so immediately but the government is efficient in managing and moulding(changing) public opinion.
Handling Iran
(i) As for Iran — the other issue where Mr. Biden's policy will be of great interest to us — it may be difficult for Mr. Biden to quickly reverse Mr. Trump's adventurist(risks) policy towards Iran.
(ii) It may not be possible, given the domestic compulsions, to readopt JCPOA in its original form, but he will surely, if slowly, engage Tehran in talks and negotiations through Oman or some other intermediary, to reduce tensions in the region.
(iii) We should hope that he will not maintain the harsh unilateral sanctions that Mr. Trump imposed on Iran.
(iv) We may be able to buy Iranian oil, and sell our pharma and other goods to that country.
(v) The government may also feel less constrained(restricted) in investing openly in oil and other infra projects in Iran, including the rail project in which Indian Railways Construction Ltd has been interested.
Conclusion
The government need not feel disappointed at Mr. Trump's defeat.
After all, he too was not all that sentimental about India; he did threaten us with 'consequences' if we did not give hydroxychloroquine pills to America.

3. THE COST OF CLEARING THE AIR-
GS 3- Conservation, environmental pollution and degradation, environmental impact assessment
Context
(i) In February, Finance Minister Nirmala Sitharaman announced a ₹4,400 crore package for 2020-21 to tackle air pollution in 102 of India's most polluted cities.
(ii) The funds would be used to reduce particulate matter by 20%-30% from 2017 levels by 2024 under the National Clean Air Programme (NCAP) though it isn't clear yet what the budgetary outlays for subsequent years are likely to be.
(iii) Though it was the largest-ever yearly allocation by a government to specifically tackle air pollution, the fine print revealed that only half the money was finally allotted to 15 States (and 42 cities in them) in November.
(iv) The rest will be given in January based on how cities achieve certain 'performance parameters' that are still being worked out by the Centre.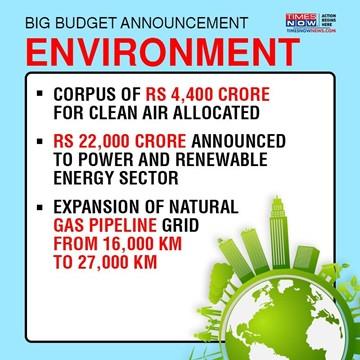 The Scale Of The Problem
(i) It is unclear if this amount is adequate(sufficient) to handle the task of improving air quality. For one, the scale of the problem is unknown.
(ii) Delhi, after being the epitome(example) of pollution for at least two decades, has only in the last two years managed to firmly install an extensive network of continuous ambient air quality monitors — about 37 and the highest in the country — managed by several government or allied bodies.
(iii) There are several organisations with their own networks.
(iv) It has also managed to conduct source apportionment studies and now, though still contested, has the minimum data to determine the degree of pollution that is contributed by its own activities (construction, road dust, vehicle movement) and that brought on from external sources such as stubble burning.
(v) Several research studies and numerous hours of litigation have contributed to establishing this and the actual taxpayer money that has actually gone into it far exceeds allocations that find mention in the Centre and State government's budgeting books.
(vi) Several of the States with the most polluted cities that have been allotted NCAP funds are expected to spend a substantial fraction in the act of measurement.
(vii) Maharashtra and U.P., by virtue of their size, got the maximum funds: close to ₹400 crore.
(viii) An analysis by research agencies Carbon Copy and Respirer Living Sciences recently found that only 59 out of 122 cities had PM 2.5 data available.
(ix) Historically, cites have used manual machines to measure specified pollutants and their use has been inadequate.
(x) Only three States, for instance, had all their installed monitors providing readings from 2016 to 2018. Prior to 2016, data aren't publicly available making comparisons of reduction incomparable.
(xi) Now manual machines are being replaced by automatic ones and India is still largely reliant on imported machines though efforts are underway at institutions such as the Indian Institute of Technology, Kanpur, to make and install low-cost ones.

Cleaning Up
(i) The funds don't account for the trained manpower and the support system necessary to effectively maintain the systems and these costs are likely to be significant.
(ii) Then comes the all-important aspect of cleaning up. A Right to Information disclosure sourced by the research agencies revealed that for four cities in Maharashtra, ₹40 crore had been assigned.
(iii) Pollution clean-up activities have been assigned 50% of this budget and another ₹11 crore are allotted for mechanical street sweepers.
(iv) Depending on the specific conditions in every city, these proportions are likely to change. Therefore, budgetary allocations alone don't reflect the true cost of reducing air pollution.
(v) Also, money alone doesn't work. In the case of the National Capital Region, at least ₹600 crore was spent by the Ministry of Agriculture over two years to provide subsidised equipment to farmers in Punjab and Haryana and dissuade(discourage) them from burning paddy straw.
(vi) Yet this year, there have been more farm fires than in the previous year and their contribution to Delhi's winter air woes(problems) remain unchanged.
Conclusion
(i) A clear day continues to remain largely at the mercy of favourable meteorology.
(ii) While funds are critical, proper enforcement, adequate staff and stemming(stopping) the sources of pollution on the ground are vital to the NCAP meeting its target.