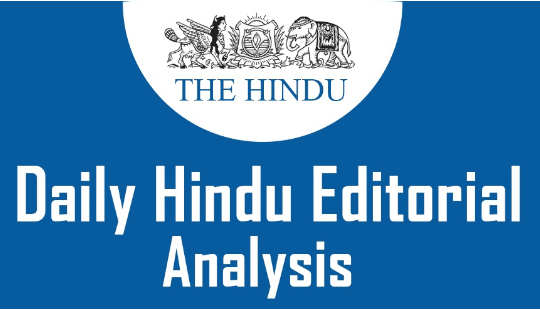 1. SIGNALLING OPTIMISM: ON RBI HOLDING RATES-
GS 3- Indian Economy and issues relating to planning, mobilization of resources, growth, development and employment
Context
The RBI has used its latest monetary policy review to unequivocally (without any doubt) indicate that it will prioritize the revival of economic growth over inflation, at least through the end of the current financial year.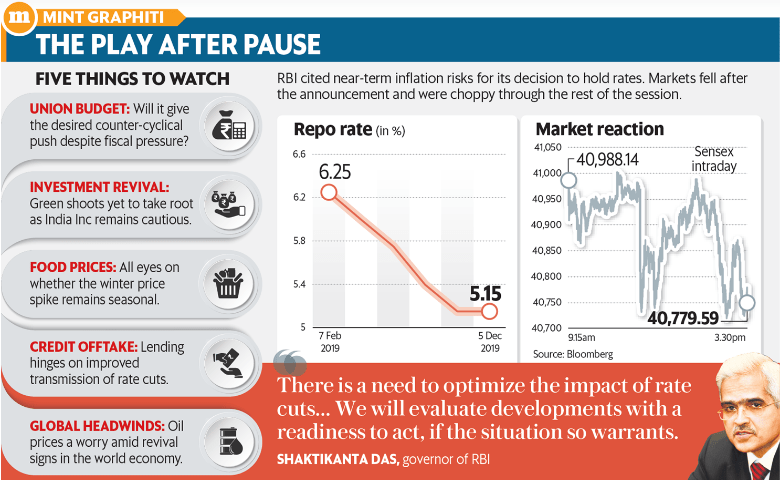 Accomodative Stance
(i) The bank's reconstituted Monetary Policy Committee (MPC), with three new external members, unanimously(without any confusion) voted to keep policy interest rates unchanged.
(ii) It categorically stated that the RBI would "continue with the accommodative stance as long as necessary to revive growth on a durable basis and mitigate(lessen) the impact of COVID-19 on the economy".
(iii) Interestingly, the MPC tilted away from its inflation targeting mandate by downplaying the risks on the price pressures front.
(iv) It assessed that supply shocks were mainly responsible for keeping inflation above the tolerance band for months.
(v) These shocks, it posited, should dissipate(end) as the economy unlocks, supply chains are restored, and activity normalises.
(vi) As part of the shift in priority it also made bold to project that it would stick with the accommodative stance "at least during the current financial year and into the next financial year".
(vii) The MPC's majority view of ensuring a 'dovish(expansionary)' position on interest rates for at least six months has left it little near-term leeway to tame price pressures.

Need To Stabilise
(i) RBI Governor Shaktikanta Das went to great lengths to emphasise that the current 'inflation hump' was a transient(temporary) phenomenon.
(ii) He said it needed to be looked through when taking measures to support the 'emerging impulses' and helping the economy return to its feet.
(iii) Through a series of liquidity enhancing and credit flow supportive steps, the central bank reiterated(repeated) its commitment to maintaining stability in the financial markets.
(iv) Resources-strapped Central and State governments are expected to resort to substantially higher levels of borrowing to meet their spending needs.
(v) There can certainly be no argument at this point that the economy needs all the support it can get to recover from its 23.9% estimated contraction of the first quarter.
(vi) The RBI sees a gradual recovery, forecasting a marginal growth of 0.5% in the fourth quarter that would narrow the full-year contraction to 9.5%.
(vii) It is the inflation assumptions, however, that cause disquiet. From a projection of 6.8% for Q2, CPI inflation is posited to sharply ease — 5.4% in Q3 and 4.5% in Q4.

Conclusion
(i) In overlooking the risks that the persistence of supply bottlenecks, cost-push pressures from higher taxes on transport fuels and the possibility of food-price inflation becoming entrenched(deep) pose to the outlook on prices, the RBI has clearly sought to talk up confidence.
(ii) The RBI has clearly sought to talk up confidence ignoring the risks of inflation.

2. FOOD FOR PEACE: ON 2020 PEACE NOBEL-
GS 2- Important International institutions, agencies and fora, their structure, mandate
Context
(i) Alfred Nobel's willed(deliberate) legacy has been rewarded to exceptional work that furthers fraternity(brotherhood) among nations, eliminates(ends) or reduces armies and promotes congresses of peace.
(ii) It has brought the Nobel Peace Prize to a variety of causes — from abolition of landmines, nuclear and chemical weapons to addressing climate change, besides conflict resolution.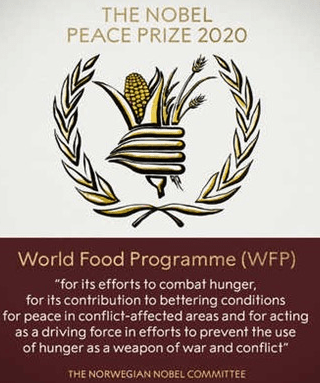 Combating Hunger
(i) This year's prize has been awarded to the World Food Programme (WFP), of the UN system, for its contribution to combating hunger in conflict and disaster-struck sites.
(ii) The Norwegian Nobel Committee took note of the WFP's life-saving role in the year of the pandemic, staving off catastrophes(disasters) of hunger in Yemen, Congo, Nigeria, South Sudan and Burkina Faso.
(iii) The Prize is a fitting tribute to the aid workers who brave hazardous conditions to reach starving people in theatres of war, civil strife and natural disasters, moving food on aircraft, trucks and even all-terrain amphibious vehicles.
(iv) The decision to honour the WFP echoes the advice of another peace laureate from 1949, Lord John Boyd Orr, the first head of the FAO, that peace cannot be built on empty stomachs.
(v) That counsel must resonate(impact) even more with all countries and foster(develop) greater cooperation to close the WFP's funding gap of $4.1 billion.
(vi) World's hunger map presents a depressing picture with more than a quarter of the population facing undernourishment in many countries; in strife-ridden Syria, an estimated 4.6 million people survive on food aid.
(vii) Clearly, without stronger commitment from the big powers, the challenge to feed the millions who suffer acute hunger due to conflict and failed agriculture can never be met.

Sdg Goal
(i) The recognition that the WFP has received can help the humanitarian organisation prepare for a decade of ambition and help meet the Sustainable Development Goals (SDG).
(ii) Of central importance is SDG 2 — achieving zero hunger by 2030 — a target that requires determination to resolve festering(bloody) armed conflict.
(a) And more fundamentally, to mitigate(reduce) carbon emissions early and avert(prevent) effects on agriculture from disastrous climate events.
(iii) As the Norwegian committee has pointed out, the need for international solidarity and multilateral cooperation is more conspicuous than ever.
(iv) Democracy also needs strengthening to help achieve equitable food distribution and end hunger, a salutary outcome experienced by free societies that also have unfettered media.
(v) Several poor countries have suffered a severe setback to their developmental aspirations due to the pandemic, and lack strong institutional governance to manage the crisis.
(vi) This is a time for the world's big powers to strengthen the UN system, espousing fraternity, shunning(avoiding) militarism, greening economies and resolving conflicts in the true spirit of the Peace Prize.

Conclusion
The Nobel for the World Food Programme highlights multilateralism's benefits.

3. PROMISED FREE VEHICLES, FUNDS? IT'S ALL FAKE-
GS 2- Important aspects of governance, transparency and accountability
Context
(i) Here's an exercise: Log onto any social media or technology platform, whether Google, YouTube, Facebook or Twitter.
(ii) Type the name of any of these "schemes" — Free Laptop Scheme, PM Scooty Yojana, PM Kisan Tractor Yojana, Pradhan Mantri Solar Panel Yojana, and PM Kanya Aashirwad Yojana.
(iii) You will be promised anything from free vehicles to free funds to fake employment offers.
(iv) While fraudsters have been duping the public with non-existent government schemes for some time, this problem has become more widespread during the COVID-19 pandemic.
(v) We live in an era where selling personal data can get a fraudster lakhs of rupees.
(vi) Many of these fake schemes are aimed not only at harvesting the personal data of citizens, but also duping(tricking) them financially.
(vii) The extent and spread of fake schemes on these platforms can be quite surprising to some.
(viii) But while other forms of misinformation (commonly known as fake news) are widely discussed and researched, fake schemes do not figure as often as they should in these debates in India, though they are very common.
(ix) Like other forms of misinformation, fake schemes also cause immense harm to large sections of the public.
(x) Unlike other forms of misinformation, news about fake schemes is shared by people across the ideological and social spectrum.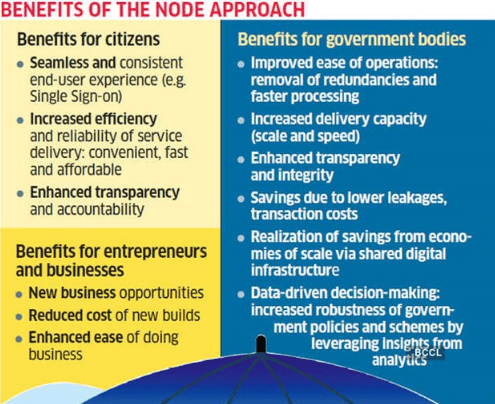 Modus Operandi
(i) The modus operandi(way of operating) of fake schemes is more or less similar in most cases.
(ii) In the case of fake employment and loan schemes, people receive a personal or general message informing them that they have been selected for a government scheme (which most often does not exist).
(iii) They are told that if they wish to avail the benefits of the scheme, they have to pay a certain amount as processing charges.
(iv) The fraudsters are available for contact till the processing charge is paid, but disappear once they receive the money.
(v) Some fake schemes do not leave any digital trace on the Internet despite the times we live in. An example is the Gram Vikas Rozgar Yojana, a fake employment scheme.
(vi) Letters were directly sent to 'village pradhans' (sarpanches) in Telangana, Punjab, Meghalaya and some other States asking them to select candidates from their village and send a demand draft of ₹1,200 per candidate to get their villagers enrolled under the scheme.
(vii) Unfortunately, without checking with the official agencies, many youngsters sent these amounts.
(viii) All this was done without leaving any digital trace or no phone number. There were only letters and an address.
(ix) In some cases, people even lined up before government offices and demanded officials to register them under these fake government schemes.
(x) At times, political leaders have had to come on television to clarify that there are no such schemes, as in the case of the PM Scooty Yojana.

Leaving Details Online
(i) While communal, social and political fake news gain a lot of attention and mostly get shared on social media platforms, fake government schemes appear to have created their own niche(expertise) in the world of fake news.
(ii) They mostly get shared through fake website links on social media platforms, WhatsApp messages and YouTube videos.
(iii) A simple search with the name of these schemes on platforms like YouTube shows us how deep rooted and successful the fake schemes ecosystem is.
(iv) Though many people are literate, they still believe these schemes to be true and fall for them.
(v) On many YouTube videos explaining these fake government schemes, individuals have left their personal details like phone numbers, Aadhaar numbers and bank account details in the comments section.
(vi) So, it is not just people's money but privacy too that is in danger with these fake schemes.
(vii) With no proper and quick grievance(complaint) redress mechanism, most of the duped citizens blame themselves for falling for the scam and remain silent.
(viii) There is also the danger that they won't apply for genuine schemes when they constantly come across fake ones.

Tackling The Problem
(i) While the Press Information Bureau and a few State governments have set up fact-checking initiatives, the visibility of these initiatives is limited.
(ii) The need of the hour is an integrated and concerted effort by all stakeholders to tackle the menace(risk) of fake schemes.
(iii) For starters, there is need for a centralised government portal with a toll-free number where people can inquire about the messages and file complaints, like they do in the case of cybercrimes.
(iv) The portal should direct the complaints of people who get duped(tricked) to the relevant State Police, who should be equipped to deal with the fraudulent practices in a swift manner.
(v) Second, social media and technology companies design dedicated policies, like they do for countering hate speech, to take action against individuals/groups posting such content intended to cheat the public.
(vi) Third, most of these fake schemes operate through websites which look like government portals.
(vii) Websites that have names similar to government schemes need to be monitored, and necessary proactive action should be initiated if they resort to malpractices.
(viii) The same can be done with bank account names that sound similar to real government schemes.
(ix) Further, the government should not only print and broadcast advertisements about genuine schemes, but also alert people about fake schemes so that people are able to differentiate between what's genuine and what's fake.
(x) The mainstream media, both print and electronic, which gets government advertisements, should be mandated to carry some of these alerts.
(xi) The messages should be available everywhere, including in districts, and in the local languages.

Conclusion
(i) It would also help if there is one single website where people can access all the information they need about various government schemes at both the Central and State levels.
(ii) The website should also have a mechanism for eligible individuals to apply.
(iii) While some fact-checkers debunk these fake schemes and try to fill the information vacuum, the problem is too huge and widespread for any single stakeholder to solve.
(iv) It requires a concerted effort and coordination between multiple stakeholders such as governments, the media, fact-checkers, NGOs and the civil society.
(v) It is high time the government takes note of the fake scheme menace(hazard).