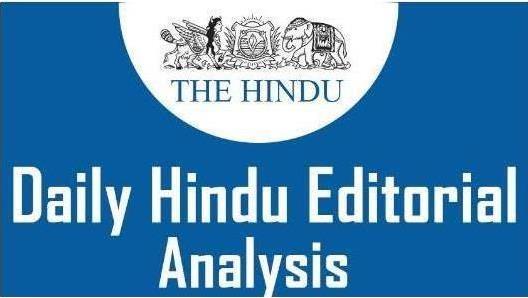 1. JOBS, EXPORTS AND THE TRADE PACTS LINK-
GS 3- Effects of liberalization on the economy, changes in industrial policy and their effects on industrial growth
Context
India's economy contracted by 23.9% in the first quarter of 2020-21. According to the Reserve Bank of India (RBI), the Indian economy will further contract by 10% in the July-September quarter. This is technically defined as a recession by economists. India is in an economic recession for the first time in its independent history.
What is Recession?
In economics, a recession is a business cycle contraction when there is a general decline in economic activity. Recessions generally occur when there is a widespread drop in spending.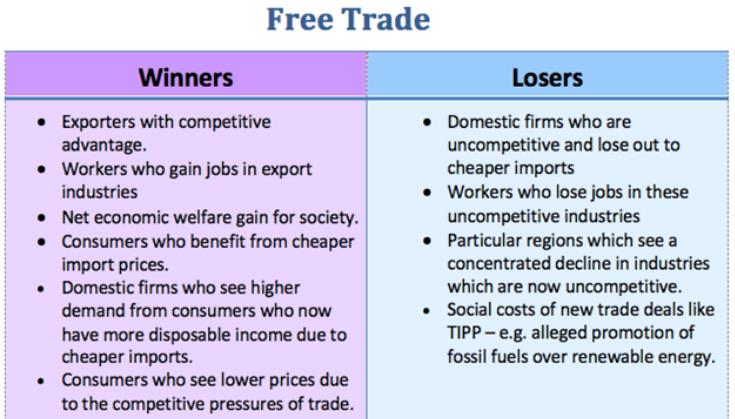 Impact On Jobs
(i) Thousands of people lost their jobs due to the slowing economy in 2018-19 and 2019-20. Unemployment had reached a 45-year high.
(ii) In March 2020, COVID-19 struck India and a total national lockdown was announced. By one estimate, more than 2 crore people lost their jobs during the lockdown. They included all kinds of jobs — regular salaried, non-contractual, casual, daily wage, and self-employment.
(iii) When jobs were lost, incomes were lost too. Millions of people found that they did not have a roof over their heads or money to feed their families.
Biggest Challenge
(i) In any country, the ultimate economic test is, are there sufficient jobs, incomes and livelihoods for all in the workforce?
(ii) The single biggest challenge confronting India today is jobs. When people are poor, hungry and desperate, any job will be a blessing.
(iii) The job that requires hard, manual work and pays the lowest daily wage is the work provided under the Mahatma Gandhi National Rural Employment Guarantee Act (MGNREGA) scheme.
(iv) During the seven-month lockdown period, there were 11 crore people who asked for work under MGNREGA. That is 20 times more than the total number of persons employed by all the companies listed on the stock exchange.
(v) The only meaningful conversation about the economy that we ought to have is how to recover the jobs that were lost and create new well-paying jobs.
Fall In Exports
(i) Unfortunately, despite the "Make in India" hype, export volumes have languished in the last six years. Merchandise goods exports were $314 billion in 2013-14 and remained stagnant for the next five years touching $313 billion in 2018-19.
(ii) The reason for this (other than the disruption of export supply chains due to demonetisation and Goods and Services Tax) is the complete reversal in the direction of India's foreign trade policy with higher tariffs, non-tariff barriers, quantitative limits, the return of licensing, border country restrictions and the appreciating value of the rupee.
Creating Jobs
(i) Large numbers of good quality jobs can be created only in sectors that are labour intensive, and where India has a comparative advantage, such as apparel, leather goods, value-added agriculture and so on.
(ii) These job-creating sectors depend not only on the domestic market but, significantly, on export markets. More than one-half of the leather goods and one-third of the apparel produced in India are exported to other countries.
(iii) India, therefore, needs to find more export markets, nurture them, and sustain them amid intense global competition.
(iv) Merchandise exports also create supporting jobs in warehousing, transport, stevedoring, container stations, shipping, ship chandling, ports and export financing.
(v) It is therefore very important to encourage and incentivise exports to be able to create many new jobs in the country.
Case Study
(i) A recent research study by Arvind Subramanian and Prof. Shoumitro Chatterjee shows how exports were the most significant factor that drove the Indian economy in the 'boom years' of 2003-2012.
(ii) Contrary to popular perception, the study have shown that during the period since 1995, India did exceptionally well not only in exports of services such as information technology but also in the exports of manufactured goods and other merchandise.
(iii) India was the third fastest growing exporter of manufactured goods in this period with 12% annual growth, after Vietnam and China.
(iv) There is irrefutable evidence that India's new trade policy, unveiled first in 1991-92, and taken forward by every subsequent government until 2014, has paid rich economic dividends in generating jobs, incomes and consumption.
Advantages Of Trade Agreements
(i) For nearly two decades, the countries of the world invested in a rule-based trading order. The age of trade agreements — both bilateral and multilateral — was born.
(ii) There were more winners than losers because of trade agreements.
(iii) Some historic trade agreements were the Association of Southeast Asian Nations (ASEAN), North American Free Trade Agreement (NAFTA) and the Southern Common Market (MERCOSUR).
(iv) Half-hearted and hesitant agreements like the South Asia Free Trade Agreement (SAFTA) failed.
(v) Whether we like it or not, the harsh truth is that exports are linked to trade agreements. The member-countries of a trade agreement promote trade among themselves with easy rules but restrict trade with non-members with hard rules.
(vi) Many countries rushed to conclude bilateral agreements (free trade agreements or FTA) because they realised the benefits to members. Non-members suffered.
Misuse Of Fta
(i) It is true that FTA provisions were also misused by some countries to question the foreign investment policies and tax policies of other countries, usually recipients of foreign direct investment (FDI) like India.
(ii) Purely trade and commercial disputes were dragged to international arbitral tribunals on the pretext of violating FTA provisions.
(iii) India decided to keep FTAs in abeyance until we could agree with our partner countries, on a model FTA that built in safeguards against abuse.
(iv) The current government has turned into an anti-FTA policy and has further metamorphosed into an anti-free trade policy. To put it bluntly, we are just a few steps away from full protectionism that kept India a closed and struggling economy for three decades.
Current Need
(i) Today, we need to shed exaggerated fears of trade agreements. India cannot 'protect' its domestic industry with high trade barriers while aspiring for bilateral trade treaties to promote exports.
(ii) Most manufacturing today has a long supply chain that cuts across many countries. To be able to export goods, India must import raw materials or equipment or technology from other countries in the supply chain.
(iii) Hence, we must re-learn to engage with other countries and negotiate favourable trade agreements through the bilateral and multilateral routes. Otherwise, countries bound by trade agreements among themselves will shut the doors on India's exports. Besides, it is common sense that no country will allow import of Indian goods and services unless that country is able to export its goods and services to India on reasonable and fair terms.
(iv) The art of survival in a fiercely competitive world is engagement and negotiation.
Conclusion
(i) India's economy is in a shambles. Exports are one of the main engines to revive economic growth and create many new jobs. Estimates show that India has the immediate opportunity to export goods worth $60 billion in labour intensive sectors which can then create lakhs of new jobs.
(ii) To revive exports, India needs greater and frictionless access to global markets. Protectionism and autarky(self-sufficiency) will take us back several decades. Wisdom lies in learning from the past, being smart and resilient in the present and securing our prosperity in the future.

2. REFINING TRADE UNION STRATEGIES TO STRIKE A CHORD-
GS 2- Government policies and interventions for development in various sectors and issues arising out of their design and implementation
Context
(i) Recently, the Parliament passed three labour codes — on industrial relations; occupational safety, health and working conditions; and social security — proposing to simplify the country's archaic labour laws and give impetus to economic activity without compromising with the workers' benefits.
(ii) Ten central trade unions (CTUs) have called for a nation-wide strike on November 26, 2020 to condemn what they consider to be the anti-people, and anti-labour economic policies of the government. This follows strikes in the coal and defence sectors protesting privatisation and the corporatisation policies of the government. It is essential to understand as to why the central trade unions have decided to go on strike today.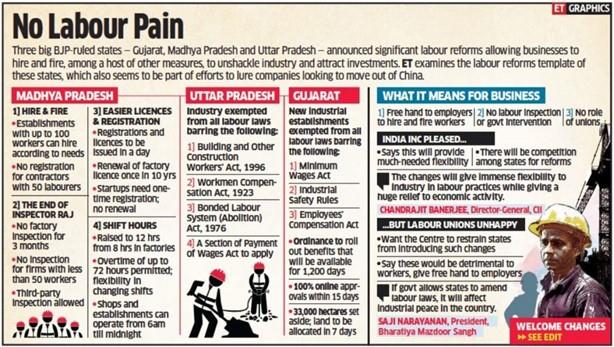 Which Are The New Labour Laws?
(i) The Industrial Relations Code, 2020, bring new rules for hiring and firing of labour in mid-sized and large industries, making retrenchment easier. The reforms allow industries flexibility in hiring and retrenchment. They will make industrial strikes more difficult by clamping new conditions and also expand the social security net for both formal and informal workers.
Under the Industrial Relation Code, the government has allowed companies with up to 300 workers to fire workers or shut plants without the prior approval of the government.
(ii) The Occupational Safety, Health and Working Conditions Code, 2020, amends laws regulating occupational safety, health and working conditions of employees.
The code empowers a state government to exempt any new factory from the provisions of the Code to create more economic activity and jobs. It fixes the maximum daily work limit at eight hours a day.
Women will be entitled to be employed in all establishments for all types of work and in case they are required to work in hazardous or dangerous operations, the government may require the employer to have adequate safeguards in place prior to employment.
(iii) The Code on Social Security, 2020 promises universal social security for the first time, including for both organised and informal workers as well as gig and platform workers.
(iv) The Codes are based on the fundamental unproven premise that labour laws and inspection system are obstacles in attracting investment, and, hence the government must promote a cheaper and flexible labour market.
(v) It has also proposed to set up a re-skilling fund for training of retrenched workers with contribution from the employer, of an amount equal to 15 days last drawn by the worker.
Concerns
(i) The new codes afford tremendous amounts of flexibility to the employers in terms of hiring and firing, dismissal for alleged misconduct and retrenchment for economic reasons will be completely possible for all the industrial establishments employing less than 300 workers which is complete demolition of employment security.
(ii) The Codes have also considerably redefined the concept and practice of labour inspection system by diluting it.
(iii) The Codes and state retrenchment in the industrial sector and fiscal conservatism — especially in the context of higher levels of unemployment — along with stubborn inflation have created tremendous insecurity among workers.
(iv) Migrant and informal workers underwent bad experiences during the COVID-19 period, and trade unions as well as commentators perceive that the state has not provided adequate relief to workers.
(v) It will water down the labour rights for workers in small establishments having less than 300 workers and would enable companies to introduce arbitrary service conditions for workers.
(vi) The new conditions for carrying out a legal strike elongate the legally permissible time frame before the workers can go on a legal strike, making a legal strike near impossible.
(vii) The mention of 'other sources' for funding the re-skilling fund is vague. The reskilling fund is arbitrarily framed as the Code has no idea from where the funds for the same will come apart from employers' contributions.
(viii) These ambiguities are left to the rule-making processes and the bureaucrats and, further, there are unclarities over who will reskill the workers and how adequate the funding will be.
Demands Of The Union
(i) It is in this context, that the central trade unions have these demands:
direct cash transfer of ₹7,500 per month for all non-income tax-paying families;
10 kg free ration per person per month to all the needy;
expansion of MGNREGA to provide 200 days of work in a year in rural areas at enhanced wages;
extension of employment guarantee to urban areas; withdrawal of all anti-farmer laws and anti-worker labour codes;
a halt to privatisation; protection of government employment; restoration of old pension schemes, etc.
(ii) The demands reflect disappointment and even hurt and anger experienced by the working class not only during the time of COVID-19 but also for events of the last three decades.
Seeking Assistance
(i) The Central trade unions, including the Rashtriya Swayamsevak Sangh-affiliated trade union, the Bharatiya Mazdoor Sangh, have made numerous representations to the government on their demands and suggestions not only relating to labour market reforms but also on tackling of COVID-19 crises.
(ii) Who else is better suited to advise the government than the workers' organisations on these issues? Trade unions contend that many of their suggestions have not been incorporated in the Codes and the COVID-19 relief measures.
(iii) In such a context, trade unions have six options to confront or soften these measures — viz. social dialogue, political lobbying, political confrontation through Opposition parties, legal action by approaching the judiciary, seek the International Labour Organization's intervention, and direct industrial action.
(iv) The judiciary seems to be the only source of hope in these times of "institutional corrosion", aided and abetted by right-wing politics.
(v) Unions must shed their judicio-phobia and approach it provided they have strong legal grounds to challenge reforms introduced by Central or State governments.
(vi) Trade unions, out of their patriotic mindset, do not use extensively the complaints mechanism created by the International Labour Organization for fear of washing dirty linen in the global spaces; but they did seek ILO intervention recently.
Conclusion
(i) The Codes are set to rule the industrial relations system for long unless the government changes. This strike, as an individual event alone, is a signal to the larger society of the concerns of workers. Hence, it is legitimate but such action alone will not change the Codes.
(ii) Trade unions must explore other avenues such as seeking the ILO's intervention, judicial action and social dialogue.
(iii) There is no alternative to social dialogue in a pluralistic democracy which all the parties in the industrial relations system must make effective use of and make suitable amendments to the Codes to aid both ease of doing business and promote labour rights.