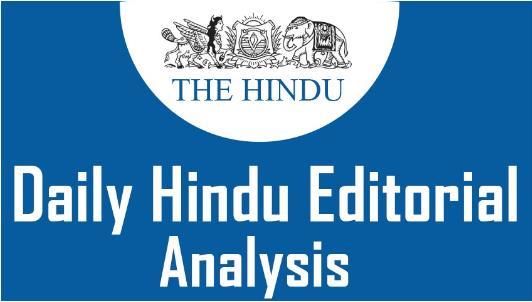 1. CASTES COUNT-

GS 2- Important aspects of governance, transparency and accountability
Context
(i) The idea of a caste census is back in the realm of public debate, following the Tamil Nadu government's decision to establish a commission to collect caste-wise data.
(ii) The move may have been born out of political expediency(hurry), in response to the restive pre-election agitation organised by the Pattali Makkal Katchi demanding 20% exclusive reservation in education and government jobs for the Vanniyar community, its main electoral base.
(iii) The reservation policy has become one of the major political issues in the domestic politics of India. Several communities have also been demanding reservation under various categories in several north Indian states, culminating in violent agitations several times.
Interesting Facts About Reservation In India
(i) When the Indian Constitution was ratified in 1950, it included a provision to reserve up to 22.5% of enrolment of marginalized group – 15% for Scheduled Castes and 7.5% for Scheduled tribes. This was based on Census 1950.
(ii) Articles 340, 341 and 342 in the constitution of India details the classification and reservation to be made in favour of members of Scheduled castes or scheduled tribes.
(iii) Scheduled Castes Reservation- Government Order in 1950 excluded members of other religions except Hindus (except four Sikh Dalit caste groups) from this reservation. Slowly, by the 1990s, Sikh and Buddhist members were included, but Christian and Muslim Dalits remain excluded.
(iv) In 1992 in the Indira Sawhney vs Union of India and others, the Supreme Court of India in its judgement laid down that the total reservation cannot exceed 50% under the state.
(v) The reservation policy was intended to redress caste-based inequalities. It was thought to be reviewd every twn years and removed when social justice for all was achieved. However, the reservation system has been expanded to include the OBCs.
(vi) In 1979, The Backwards classes Commission (popularly known as the Mandal commission formed by the Janata Party in power) identified 3,743 communities which comprised 52% of the Indian population as belonging to 'socially and educationally backward classes". It recommended that 27% of seats be reserved for OBCS in addition to existing 22.5% of seats reserved for SCs and STs. The recommendations were rejected by Indira Gandhi led Government in 1980.
(vii) Two states in India, Tamil Nadu and Rajasthan exceed the reservation cap in the state and have reservation of up to 69% and 68% respectively.
(viii) 1990-Mandal commission recommendations were implemented in Government Jobs by Vishwanath Pratap Singh in the Janata Party led Government.
(ix) The list of OBCs maintained by the Indian Ministry of Social Justice and Empowerment is dynamic, with castes and communities being added or removed depending on social, educational and economic factors. Further, every state has its own reservation norms based on demographics, and maintains its own list of Other Backward Class (OBC).
(x) The reservation is not applicable to religious/linguistic minority educational institutions.
(xi) Reservation in Tamil Nadu has been included in the 9th schedule of the constitution of India, which cannot be challenged in a court of law, for violation of fundamental rights against Article 14 and 15.
Constitutional Provisions Governing Reservation In India
(i) Part XVI deals with reservation of SC and ST in Central and State legislatures.
(ii) Article 15(4) and 16(4) of the Constitution enabled the State and Central Governments to reserve seats in government services for the members of the SC and ST.
(iii) The Constitution was amended by the Constitution (77th Amendment) Act, 1995 and a new clause (4A) was inserted in Article 16 to enable the government to provide reservation in promotion.
(iv) Later, clause (4A) was modified by the Constitution (85th Amendment) Act, 2001 to provide consequential seniority to SC and ST candidates promoted by giving reservation.
(v) Constitutional 81st Amendment Act, 2000 inserted Article 16 (4 B) which enables the state to fill the unfilled vacancies of a year which are reserved for SCs/STs in the succeeding year, thereby nullifying the ceiling of fifty percent reservation on total number of vacancies of that year.
(vi) Article 330 and 332 provides for specific representation through reservation of seats for SCs and STs in the Parliament and in the State Legislative Assemblies respectively.
(vii) Article 243D provides reservation of seats for SCs and STs in every Panchayat.
(viii) Article 233T provides reservation of seats for SCs and STs in every Municipality.
(ix) Article 335 of the constitution says that the claims of STs and STs shall be taken into consideration constituently with the maintenance of efficacy of the administration.
Need For Comprehensive Data
(i) However, it is equally true that there is a social and legal necessity for compiling caste-wise data.
(ii) The Supreme Court has been asking States to produce quantifiable data to justify their levels of reservation, and it would help Tamil Nadu to retain its 69% total reservation.
(iii) At the same time, some castes that have either electoral or numerical importance across India have been restive about the manner in which affirmative action programmes based on classes and communities have been implemented so far.
(iv) Be it the Gujjars, or Jats or the Patidars, or the Vanniyars, some sections have been linking their prospects of advancement to exclusive reservation.
(v) In Tamil Nadu, sections of the Vanniyars, whose violent 1987-88 agitation resulted in the creation of a 'most backward classes' category entitled to 20% reservation, are apparently dissatisfied about being clubbed with over a hundred other castes.
(vi) It is a sobering reflection on how reservation operates that some castes feel crowded out in the competition and aspire for the safety of exclusive reservation.
Challenge In Collecting Data
(i) The proposed commission may not conduct an elaborate enumeration on the lines of the Centre's decennial census.
(ii) Its mandate is to examine the methodology for collecting caste-wise particulars, conduct a survey based on that and submit a report.
(iii) It will be quite a challenge to arrive at a sound assessment of the social and educational backwardness of each caste.
(iv) The Census of India has not collected caste-wise data since 1931, with the exception of details about SCs and STs.
(v) The Centre conducted a 'socio-economic caste census' in 2011, in an attempt to link the collection of caste data along with socio-economic data so that there could be a comprehensive assessment of levels of deprivation and backwardness in society.
(vi) However, presumably because of the lack of reliability of the data collected, or its political and electoral sensitivity, the caste portion of the SECC has not been disclosed so far.
(vii) The State government could possibly seek access to this data pertaining to Tamil Nadu as part of its exercise.
(viii) However, it should not treat this as a politically expedient move to quell a possible electoral setback due to the agitation of one party or community.
(ix) Rather, it should seek to rationalise and deepen its social justice policy with a true assessment of the backwardness of various castes. After all, progress towards a casteless and equal society ought to remain the state's ultimate goal.
Conclusion
(i) A caste-wise survey helps gather quantifiable data, but the aim must be a casteless society.
(ii) Reservation is fair, as far as it provides appropriate positive discrimination for the benefit of the downtrodden and economically backward Sections of the society.
(iii) But when it tends to harm the society and ensures privileges to some at the cost of others for narrow political ends, it should be done away with, as soon as possible.
(iv) The communities excluded from reservations harbour animosity and prejudice against the castes included in the reservation category.
(v) When more people aspire for backwardness rather than of forwardness, the country itself stagnates.
(vi) Meritocracy should not be polluted by injecting relaxation of entry barriers, rather than it should be encouraged by offering financial aid to the underprivileged.
(vii) A strong political will is indispensable to find an equilibrium between justice to the backwards, equity for the forwards and efficiency for the entire system.

2. CHOPPY TIDINGS: ON HIGHER GST INFLOWS-
GS 3- Economy
Context
(i) Revenues from the GST crossed the ?1-lakh crore mark for the second month in a row in November.
(ii) The healthiest indirect tax collection streak since the national lockdown to combat COVID-19 in March, it is an encouraging sign for the economy that contracted less-than-expected in the second quarter.
What is Gst?
(i) GST is known as the Goods and Services Tax and is the single domestic indirect tax law for the entire country.
(ii) It is an indirect tax which has replaced many indirect taxes in India such as the excise duty, VAT, services tax, etc. It is levied on the supply of goods and services and is a comprehensive, multi-stage, destination-based tax that is added on every value addition.
What Is Purchasing Manager's Index?
(i) The Purchasing Managers Index (PMI) is a measure of the prevailing direction of economic trends in manufacturing.
(ii) The PMI is based on a monthly survey of supply chain managers across 19 industries, covering both upstream and downstream activity.
(iii) The value and movements in the PMI and its components can provide useful insight to business decision makers, market analysts, and investors, and is a leading indicator of overall economic activity in the U.S.

Gst And its Increment
(i) GST revenues in a month are a reflection of transactions from the previous month.
(ii) The uptick in October's GST collections can be partly explained by the speedier unlocking of the economy in September as public transport restrictions were lifted in most parts of India.
(iii) Some compliance-related relaxations for GST-paying businesses also pushed up collections significantly.
(iv) This suggests that the first month of the third quarter did see a genuine improvement in activity, whether it was driven by pent-up or festive demand, or a bit of both.
(v) This also ties in with other indicators from October, be it auto sales or the Purchasing Managers' Index (PMI) for manufacturing, which hit a 12-year high that month.
(vi) With Deepavali falling in November this year, some festive spending effect may be expected to come through in December's GST collections as well.
2020 Statistics On Gst Decline
(i) There are some early signs that the fervour and pace of economic activity already began to moderate in November. For instance, e-way bills generated by GST-covered entities fell nearly 14% to 55.3 million in November from 64.1 million in October,
(ii) But the latest PMI indicates slower growth in orders and a further decline in employment as businesses are wary of the pandemic's lingering uncertainties.
(iii) While India's infections have declined since September, some parts, including Delhi, Rajasthan and Gujarat, are seeing sharper spikes, prompting fresh travel curbs from there to the commercial capital Mumbai.
(iv) In November, only Andhra Pradesh, Gujarat and Tamil Nadu saw double-digit growth in GST collections among major States, while Delhi's inflows fell 15% and Maharashtra's by 6% year-on-year.
Conclusion
(i) Thus, economic activity that has resumed remains fragile while the recovery seen so far has been uneven across States due to the unpredictability of the virus spread.
(ii) The question is whether the improved demand trend will hold after the festival exuberance fades.
(iii) The government has been conservative so far in its stimulus and support measures, despite which its fiscal math for 2020-21 will go awry.
(iv) More direct and specific measures to help employment-intensive sectors, particularly those in distress such as travel and tourism or retail, are needed to ensure that further job losses today do not translate into tomorrow's demand slump.

3. A LOOMING HEALTH CRISIS-
GS2- Issues related to the development of social sector/services related to health
Context
Recently in our society, there is an increasing burden of antimicrobial resistance.
What is Antimicrobial Resistance?
Antimicrobial resistance (AMR or AR) occurs when microbes evolve mechanisms that Protect them from the effects of antimicrobials. The term antibiotic resistance is the subset of AMR, as it applies to bacteria that become resistant to the antibiotic. Resistance microbes are more difficult to treat, requiring higher doses, or alternative medications which may prove more toxic. These approaches may also be more expensive. Microbes resistance to multiple antimicrobials is called multidrug-resistant.
Effects Of Antimicrobial Resistance: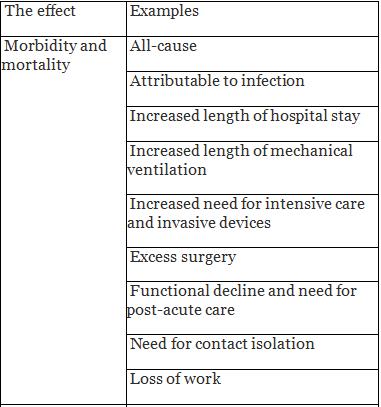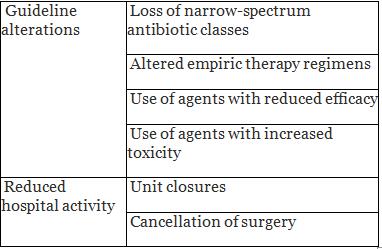 What is The Current Situation?
(i) Antimicrobial resistance (AMR) is growing at an alarming rate.
(ii) Globally, about 35% of common human infections have become resistant to available medicines.
(iii) About 700,000 people die every year because available antimicrobial drugs — antibiotics, antivirals, antiparasitic and antifungals — have become less effective at combating pathogens.
(iv) Resistance to second-and third-line antibiotics — the last lines of defence against some common diseases — are projected to almost double between 2005 and 2030.
(v) In India, the largest consumer of antibiotics in the world, this is a serious problem.
(vi) According to a study published in The Lancet, an estimated 58,000 new-born children die annually from sepsis in India alone because antibiotics can no longer treat certain bacterial infections.
Reasons For Antimicrobial Resistance
(i) We have long known that microorganisms develop resistance to antimicrobial agents as a natural defence mechanism.
(ii) We have also known for some time that human activity has significantly accelerated the process.
(iii) The misuse and overuse of antimicrobials for humans, livestock and agriculture is probably the biggest reason for this, but other factors also contribute.
(iv) Research points to the role of environment and pollution in AMR.
(v) Once consumed, up to 80% of antibiotic drugs are excreted un-metabolised, along with resistant bacteria.
(vi) Their release in effluents from households and health and pharmaceutical facilities, and agricultural run-off, is propagating resistant microorganisms.
(vii) Wastewater treatment facilities are unable to remove all antibiotics and resistant bacteria.
(viii) In India, there is the capacity to treat only about 37% of the sewage generated annually. The rest is discharged into natural water bodies without treatment.
(ix) An analysis of single wastewater discharge from a treatment facility in India catering to drug manufacturers found concentrations of antibiotics high enough to treat over 40,000 people daily.
(x) Wildlife that comes into contact with discharge containing antimicrobials can also become colonised with drug-resistant organisms.
International Cooperation in This Regard:
(i) The United Nations Environment Programme (UNEP) identified antimicrobial resistance as one of six emerging issues of environmental concern in its 2017 Frontiers Report.
(ii) In 2017, the UN Environment Assembly pressed the need to further understand the role of environmental pollution in spreading AMR.
(iii) UN agencies are working together to develop the One Health AMR Global Action Plan (GAP) that addresses the issue in human, animal, and plant health and food and environment sectors.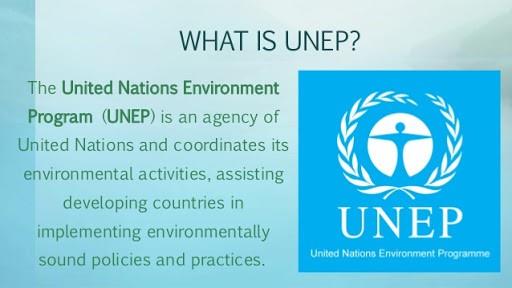 Global Action Plan On Antimicrobial Resistance
(i) At the Sixty-eight World Health Assembly in May 2015, the World Health Assembly endorsed a global action plan to tackle antimicrobial resistance, including antibiotic resistance, the most urgent drug resistance trend.
(ii) Antimicrobial resistance is occurring everywhere in the world, compromising our ability to treat infectious diseases, as well as undermining many other advances in health and medicine. The goal of the draft global action plan is to ensure, for as long as possible, continuity of successful treatment and prevention of infectious diseases with effective and safe medicines that are quality-assured, used responsibly, and accessible to all who need them.
To achieve this goal, the global action plan sets out five strategic objectives
to improve awareness and understanding of antimicrobial resistance;
to strengthen knowledge through surveillance and research;
to reduce the incidence of infection;
to optimize the use of antimicrobial agents; and
develop the economic case for sustainable investment that takes account of the needs of all countries, and increase investment in new medicines, diagnostic tools, vaccines and other interventions.
Development of this plan was guided by the advice of countries and key stakeholders, based on several multistakeholder consultations at different global and regional forums.
National Cooperation In This Regard
(i) Early in 2020, the Ministry of Environment, Forest and Climate Change (MoEF&CC) issued draft standards which set limits for residues of 121 antibiotics in treated effluents from drug production units. These standards await finalisation.
(ii) In July this year, the Ministry of Health and Family Welfare and MoEF&CC constituted the inter-ministerial Steering Committee on Environment and Health, with representation from WHO and UNEP.
Conclusion
As concluding lines, we can say that although antimicrobial resistance exists in our daily life, we have to take strict action to tackle the problem. Personal awareness is must as first aid in this regard.