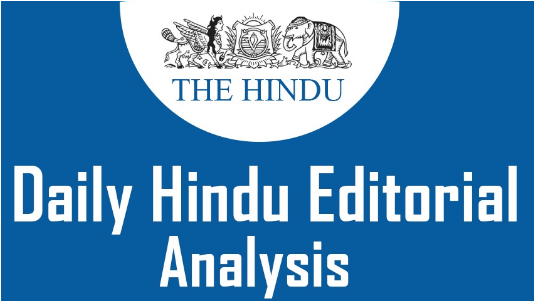 1. UNCIVIL PROPOSAL-
GS 2- Important aspects of governance, transparency and accountability
Context
The astounding proposal by Uttar Pradesh and Haryana to enact a law to curb what they call 'love jihad' reeks(smells) of a vicious(harmful) mix of patriarchy and communalism.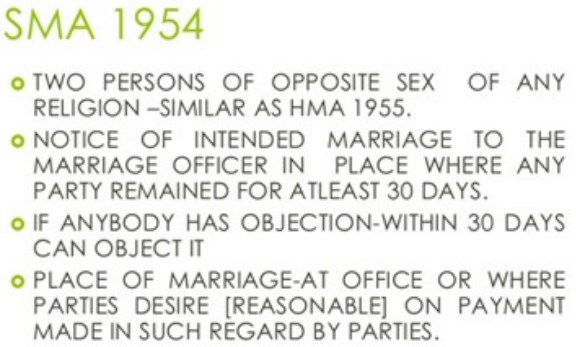 Flawed Concept
(i) Propounded by Uttar Pradesh Chief Minister Yogi Adityanath, the detestable idea amounts to legitimising a term that constitutes a blatant slur(insult) against inter-faith marriages and relationships in which one of the parties is a Muslim man.
(ii) The ostensible(obvious) reason for bringing in such a law seems to be that the "honour" of Hindu women is under threat from zealous Muslim youth seeking to win over girls from other communities for religious conversion in the name of love and marriage.
(iii) The flaws in the concept are quite obvious: there is no legal sanction to self-serving and political terms such as 'love jihad' and there can be no legislation based on an extra-legal concept.
(iv) In any case, legislative intervention in marriages involving consenting adults will be clearly unconstitutional.
(v) The domain of matrimony is occupied by separate laws governing weddings that take place under religious traditions, as well as the Special Marriage Act, which enables a secular marriage, including between couples from different faiths.

Inter-Faith Marriage
(i) Mr. Adityanath, who has also threatened those allegedly operating in secret by concealing their identities, and his Haryana counterpart, Manohar Lal, seem to be making the same mistakes.
(ii) Using the term 'love jihad' in a communal sense and speaking about marriages as if they were not a matter of personal choice.
(iii) They would do well to remember that earlier this year, the Union Home Ministry made it clear that the term is not defined in law, while replying to a parliamentary question.
(iv) Investigation into marriages that purportedly raised such a suspicion also failed to find any substance in the allegations.
(v) The immediate context for these leaders to go out on a limb about curbing inter-faith marriages is a recent Allahabad High Court judgment that frowned upon(disapproved) religious conversion solely for the purpose of marriage.
(vi) By no stretch of imagination can the murder be used to denounce(oppose) consensual inter-faith relationships.
(vii) Regarding the court verdict, the High Court had declined to intervene on a writ petition seeking police protection for a recently married couple, noting that the bride had converted from Islam to Hinduism solely for the purpose of marriage.
(viii) It had found such an expedient(fast) conversion unacceptable, citing a similar 2014 verdict in which the court had questioned the bonafides of conversions without change of heart or any conviction in the tenets(principles) of the new religion.
(ix) Although the court strayed from the issue at hand, its objective was to underscore that conversion should not become a device.
(x) It is indeed salutary as a principle that inter-faith couples retain their religious beliefs separately and opt for marriage under the Special Marriage Act.
(xi) However, this principle cannot be used to derogate(diminish) from personal choice or become a ruse to interfere in the individual freedom to forge matrimonial alliances.

Conclusion
Court verdicts in unrelated cases shouldn't be a ruse(tactic) to curb personal freedom to marry.

2. HITTING FOSSIL FUEL COMPANIES WHERE IT HURTS-
GS 3- Conservation, environmental pollution and degradation, environmental impact assessment
Trivia
(i) Fossil fuel divestment or fossil fuel divestment and investment in climate solutions is an attempt to reduce climate change by exerting social, political, and economic pressure for the institutional divestment of assets including stocks, bonds, and other financial instruments connected to companies involved in extracting fossil fuels.
(ii) Fossil fuel divestment campaigns emerged on campuses in the United States in 2010 with students urging their administrations to turn endowment investments in the fossil fuel industry into investments in clean energy and communities most impacted by climate change.

Context
(i) One way to undermine activities connected with elite networks of the fossil fuel industry complex is to take aim at their finances. Initial attempts to do this by some environmentalists were ridiculed as being too feeble(weak).
(ii) But we should recall that the ultimate collapse of apartheid in South Africa was due to hardship caused to the regime by the divestment movement.
(iii) A committed campaign by various organisations has, over the last decade or more, systematically attacked equity, or investments, and loans, or credit, available to the fossil fuel industry.
(iv) The campaign's persistence is finally being noticed for its successes. How much fossil fuel wealth is at stake?
(v) Saudi Aramco's revenue in 2019 was $111.1 billion, Royal Dutch Shell's revenue was $23.9 billion, and Exxon Mobil's was $20.8 billion — and these are just three companies.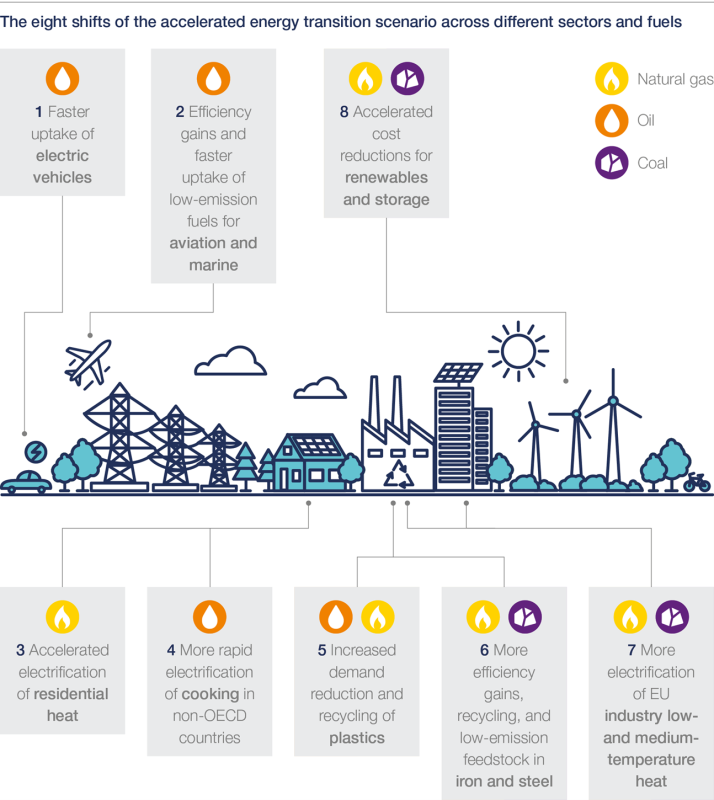 Moving Away From Coal Based Plants
(i) Arguments for divestment do not apply to India at this time. The reason is that India's contribution to the stock of greenhouse gases is minimal.
(ii) Even in terms of annual flows, the country's contribution is less than two tonnes of CO2/capita.
(iii) But policymakers should take note that the costs of production and storage of renewables are falling precipitously(steeply) and we therefore need to be poised to make a just transition away from coal in the near future.
(iv) This process will be complex and necessarily involve many sectors and activities including land restoration, local jobs, and timely transfer of storage technologies for renewable energy, apart from dealing with entrenched vested and political interests.
(v) Recent reports from Prayas and the Centre for Science and Environment provide pathways for coal power plants to retire in a meaningful time frame.

Pulling The Rug
(i) A large network of activists including Rainforest Action Network, 350.org, Go Fossil Free, People and Planet, youth protesters, university students and faculty, and committed people have been undertaking systematic organised drives for divestment from fossil fuel companies.
(ii) Divestment is the process by which money put into stocks and bonds of certain companies is withdrawn.
(iii) In this case, divestment has been directed against companies that extract, refine, sell and make profits from fossil fuels.
(iv) The purpose is to restrict fossil fuel companies' ability to function with no regard for their impact on climate change.
(v) The divestment operations targeted large investment funds. These are primarily faith-based, philanthropic, educational, pension, insurance, and metropolitan funds.
(vi) Noteworthy among those that have divested are the World Council of Churches, large pension funds from France and Australia, the Norwegian Sovereign Wealth Fund, the Rockefeller Brothers Fund, New York City, many U.K. universities, the University of California, and Columbia University.
(vii) Withdrawal from investing has been 'partial' (from certain kinds of fossil fuels such as tar sands) or 'full' (from all fossil fuels).
(viii) As of 2019, it is estimated that more than $11 trillion in assets has been committed to divestment from fossil fuels.
(ix) Targeting banks that provide loans to fossil fuel groups, organisations that are part of this movement have been hitting the bull's eye(target) quite often.
(x) What drew media attention recently was that Goldman Sachs announced that it would, among other things, no longer finance new oil drilling in the Arctic National Wildlife Refuge and also not provide capital for some of the worst kinds of coal mines, such as mountain-top mining.

Conclusion
(i) Companies going bankrupt state that the divestment movement is making it difficult to raise capital.
(ii) Shell, for instance, considers the movement a "material risk". When banks and investors begin to shift away from fossil fuel companies because they become risky business, then the campaign must be having an effect.
(iii) The UC Regents' Investment Committee Chair said that the University of California was divesting not for ethical reasons but because it considers fossil companies to be risky. The divestment movement against banks is gathering steam.
(iv) Three members of the Rockefeller family have set up BankFWD, which aims to persuade major banks to phase out financing for fossil fuels.
(v) All of these changes are positive steps. Whether these will effectively pull the planet from the brink is unclear.

3. ACADEMIA AND THE FREE WILL-
GS 2- Issues relating to development and management of Social Sector/Services relating to Education
Context
(i) India announced its National Education Policy (NEP) on July 29 this year.
(ii) The policy aims at overhauling(repairing) the educational system in the country and making "India a global knowledge superpower", with a new system that is aligned with the United Nations Sustainable Development Goal-4 (SDG 4).
(iii) It also emphasises universal access to schools for all children, raising the Gross Enrolment Ratio (GER), and ending the spiralling dropout rate in India.
(iv) The academic community is still debating and weighing the pros and cons(positives and negatives) of the NEP.
(v) However, one of the key disappointments is that the real problem plaguing(harming) the educational system in the country and the higher education system, the erosion of academic freedom, is being discussed by nobody.
(vi) India has scored considerably low in the international Academic Freedom Index (AFI) with a score of 0.352, which is closely followed by Saudi Arabia (0.278) and Libya (0.238).
(vii) In the last five years, the AFI of India has dipped by 0.1 points. Surprisingly, countries like Malaysia (0.582), Pakistan (0.554), Brazil (0.466), Somalia (0.436) and Ukraine (0.422) have scored better than India.
(viii) Uruguay and Portugal top the AFI, with scores of 0.971 each, followed closely by Latvia (0.964) and Germany (0.960).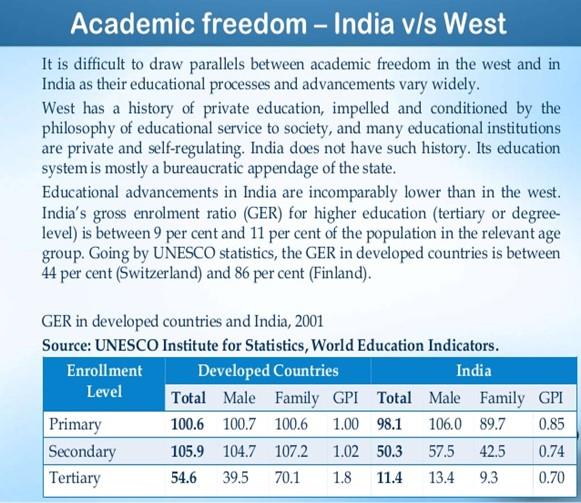 The Many Claims In Nep 2020"
(i) The AFI and the accompanying report quantify the freedom of scholars to discuss politically and culturally controversial topics, without fearing for their life, studies or profession — an aspect where India is failing terribly.
(ii) In such a scenario, it is important to look into what the NEP 2020 has to offer.
(iii) The NEP 2020 claims that it is based on principles of creativity and critical thinking and envisions(imagines) an education system that is free from political or external interference.
(iv) For instance, the policy states that faculty will be given the "freedom to design their own curricular and pedagogical approaches within the approved framework, including textbook and reading material selections, assignments and assessments".
(v) It also suggests constituting a National Research Foundation (NRF), a merit-based and peer-reviewed research funding, which "will be governed, independently of the government, by a rotating Board of Governors consisting of the very best researchers and innovators across fields".
(vi) However, the question is whether these promises and offers will be put into practice or remain just a rhetoric.
(vii) The AFI has cited the 'Free to Think: Report of the Scholars at Risk Academic Freedom Monitoring Project', to suggest that the political tensions in India may have something to do with declining 'academic freedom'.
(viii) The police brutality(violence) against students at Jamia Millia Islamia University and Jawaharlal Nehru University in Delhi, and their being labelled as anti-nationals, has raised concerns about the state of academic freedom.

Rent-Seeking Culture
The AFI used eight components to evaluate the scores:
(a) freedom to research and teach,
(b) freedom of academic exchange and dissemination,
(c) institutional autonomy,
(d) campus integrity,
(e) freedom of academic and cultural expression,
(f) constitutional protection of academic freedom,
(g) international legal commitment to academic freedom under the International Covenant on Economic, Social and Cultural Rights,
(h) and existence of universities.
(i) India has not fared well in components like institutional autonomy, campus integrity, freedom of academic and cultural expression and constitutional protection of academic freedom.
(ii) Most universities in the country are subjected to unsolicited(unrequired) interference from governments in both academic and non-academic issues.
(iii) It is common knowledge by now that a majority of appointments, especially to top-ranking posts like that of vice-chancellors, pro vice-chancellors and registrars, have been highly politicised.
(iv) Such political appointments not only choke academic and creative freedom, but also lead to corrupt practices, including those in licensing and accreditation, thus promoting unhealthy favouritism and nepotism in staff appointments and student admissions.
(v) This reflects a 'rent-seeking culture' within the academic community.

Conclusion
(i) At present, many educational institutions and regulatory bodies, both at the Central and State levels, are headed by bureaucrats.
(ii) However, the NEP 2020 aims to de-bureaucratise the education system by giving governance powers to academicians.
(iii) It also talks about giving autonomy to higher education institutions by handing over their administration to a board comprising academicians.
(iv) This may help de-bureaucratise the education system and reduce political interference to an extent.