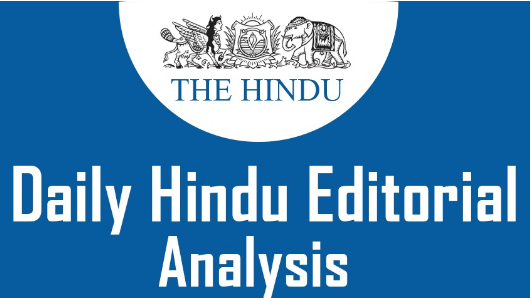 1. INDIA AND BIDEN-
GS 2- Bilateral agreements involving India and/or affecting India's interests
Context:
(i) While U.S. Democratic Party contender and former Vice-President Joseph Biden still needs to tie up some loose ends for an official seal to his victory, it is clear that New Delhi is now preparing to work with a new U.S. administration.
(ii) The win is a mixed bag for the government.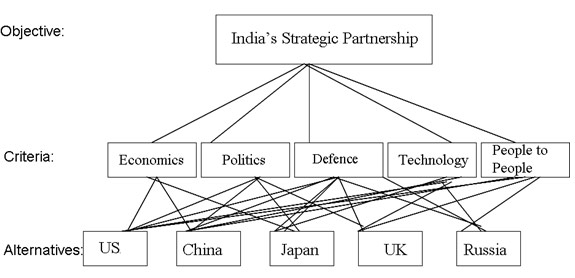 India-U.S. Relationship
(i) On the one hand, Mr. Narendra Modi invested considerably in the Trump administration, which included the Houston and Ahmedabad rallies with Mr. Trump, that indicated a virtual endorsement(support) for his re-election.
(ii) The Foreign Minister's snub(opposition) to the Democrat-led House Foreign Affairs Committee and the invitation to senior Trump officials, for "2+2" talks just before the U.S. elections, also played into the impression of New Delhi expecting a Trump win.
(iii) On the other hand, Mr. Biden, a long-time supporter of the U.S.-India relationship, brings to his presidency both the comfort of his understanding of foreign policy and the promise of future strategic ties.
(iv) Foreign policy itself may not be his immediate priority, given the U.S.'s battle with the coronavirus pandemic, and the President-elect's goal, which he articulated on Sunday, to "heal(repair)" rifts(differences) in its polity and "restore the soul of America".
(v) However, it is clear that he will make moves to reverse some of the Trump-era policies.
To Be Prepared
(i) For India, these could include the U.S.'s return to the Paris climate accord, which would help with its energy transformation, and a return to Iran nuclear negotiations, which will facilitate its regional connectivity ambitions.
(ii) He is unlikely to reverse the Afghan pullout and instead might make it a more measured exit. On China, he is likely to adopt a less confrontational attitude while maintaining a pushback.
(iii) Where he will no doubt press a hard nerve is on the issues of human rights, Jammu and Kashmir, and the Citizenship (Amendment) Act, given a policy paper his campaign released in June 2020 that quoted him as being "disappointed".
(iv) But these are more likely to be areas of engagement, and New Delhi should be prepared to hold its own in tough conversations on these sensitive issues.
(v) Mr. Biden's presidency promises a change in leadership style, with broader powers to advisers and process-driven decisions.
(vi) His belief in building up U.S. traditional trans-Atlantic and trans-Pacific alliances might be at odds(disagree) with America's more transactional trends.
(vii) No sudden moves such as Mr. Trump's withdrawal of India's GSP export status may be expected, and policy consistency is likely to be preferred to a more personalised summit style.
Conclusion
(i) Above all, as New Delhi prepares to adjust its responses to the new dispensation, it would welcome Mr. Biden's stated intention to re-energise the multilateral global order, and to restore the U.S.'s position in "leading not by the example of [its] power, but by the power of example".
(ii) U.S. policy may see more consistency without dependence on personalised summits.

2. WALK THE TALK-
GS 2- Important aspects of governance, transparency and accountability
Context
Prime Minister Narendra Modi's recent address at a virtual global investor round table was delivered, as is his wont, with inimitable(unique) energy and trademark phrases.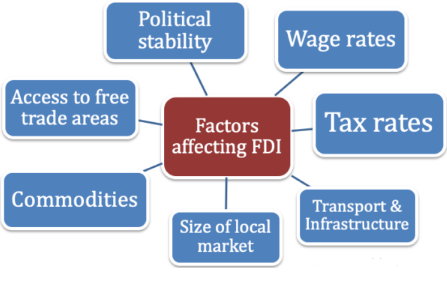 Attracting Investors
(i) Pitching India as the ideal destination, he stressed that the country offered a gamut(series) of benefits spanning "returns with reliability, demand with democracy, stability with sustainability and growth with a green approach".
(ii) He also underscored the country's planned $1.5 trillion National Infrastructure Pipeline and other public works projects as an immense opportunity for trust fund managers looking to reap(get) the 'best' and 'safest' returns over a longer term for their principals.
(iii) Seen in the context of the pressing need to revive investment, his exhortations(urge) tick all the right boxes.
(iv) As the RBI noted in its latest monetary policy report last month, investment, already in contraction mode since the July-September quarter in 2019, suffered a further massive pandemic shock.
(v) Fixed investment, which almost halved in the first quarter of the current fiscal, continues to face an uncertain outlook given the weak consumption demand and excess capacity in most industries, especially when coupled with stretched balance sheets that cramp businesses' ability to borrow and invest, according to the RBI.
(vi) And the government's ability to apportion more funds for growth-spurring capital projects is hamstrung(hit) by a widening fiscal deficit amid a protracted(longing) border stand-off, the health crisis and a debilitating revenue shortfall.
Policy Changes
(i) Asserting that all sectors of the economy were looking up in the wake of the government's resolute tackling of the pandemic, Mr. Modi cited a 13% increase in FDI flows in the first five months of the financial year as reflective of the global investor community's confidence.
(ii) However, what he likely overlooked was that with almost three-fourths of the $27 billion of FDI equity inflows in that period being accounted for by stake acquisitions in a single large telecom company, a bulk of this investment is unlikely to manifest as new job-creating factories or businesses.
(iii) As a former Chief Minister of Gujarat, who aggressively solicited and won industrial investments, Mr. Modi is surely only too well aware that what investors crave most is regulatory certainty.
(iv) The Prime Minister needs to ensure that his assurance of stability is buttressed(strengthened) by actions that dispel investors' concerns over policy flip-flops.
(v) Even as the Centre is yet to clarify whether it will accept or challenge the tossing of its tax claim against Vodafone by an international arbitral tribunal, it separately last week enacted an ordinance to retrospectively(backdated) amend the arbitration law, ostensibly(seemingly) to deal with contracts that may be underpinned by 'fraud or corruption'.
(vi) The rule changes in wholesale and online trade are another example of shifting goal posts. Mr. Modi has his task cut out: make sure that investors see him walk the talk.
Conclusion
India must ensure regulatory certainty while seeking to woo(attract) global investors.

3. 'STRATEGIC COMFORT' WITH THE MALDIVES-
GS 2- Bilateral agreements involving India and/or affecting India's interests
Context
(i) The visit of Foreign Secretary Harsh Vardhan Shringla to the Maldives is significant for taking forward bilateral relations.
(ii) Under Maldivian President Ibrahim Solih, bilateral cooperation, especially on the economic front, has become a 'model' that New Delhi can adopt to make Prime Minister Narendra Modi's 'Neighbourhood First' a sustained success.
(iii) India and the Maldives have had bilateral relations for centuries. Technology has made connectivity easier for everyday contact and exchanges.
(iv) Maldivian students attend educational institutions in India and patients fly here for superspeciality healthcare, aided by a liberal visa-free regime extended by India.
Tourism
(i) Tourism is the mainstay of Maldivian economy. The country is now a major tourist destination for some Indians and a job destination for others.
(ii) Given the geographical limitations imposed on the Maldives, India has exempted the nation from export curbs on essential commodities.
(iii) Through the decades, India has rushed emergency assistance to the Maldives, whenever sought.
(iv) In 1988, when armed mercenaries attempted a coup against President Maumoon Abdul Gayoom, India sent paratroopers and Navy vessels and restored the legitimate leadership under Operation Cactus.
(v) The 2004 tsunami and the drinking water crisis in Male a decade later were other occasions when India rushed assistance.
(vi) At the peak of the continuing COVID-19 disruption, India rushed $250 million aid in quick time.
(vii) New Delhi also rushed medical supplies to the Maldives, started a new cargo ferry and also opened an air travel bubble, the first such in South Asia.
(viii) It has promised more, as and when required.
Protests From The Yameen Camp
(i) Abdulla Yameen was in power when the water crisis occurred. Despite early strains(hurdles) in relations, India rushed help on a humanitarian basis.
(ii) Now, the Yameen camp has launched an 'India Out' campaign against New Delhi's massive developmental funding for creating physical, social and community infrastructure, and incumbent(current holding) President Solih's government retaining two India-gifted helicopters and their operational military personnel.
(iii) Maldivian protesters recently converted their demand for early release of Mr. Yameen — sentenced to five years of imprisonment in a money laundering case, pending appeal — into one asking the Solih administration to 'stop selling national assets to foreigners', implying India.
(iv) They forget that massive supplies of drinking water came only aboard Indian Navy vessels and the COVID-19 medicines were delivered aboard an Indian Air Force aircraft.
(v) Such assistance helps all Maldivians, including Mr. Yameen's supporters.
(vi) Likewise, the Yameen administration too had deployed the helicopters for humanitarian operations.
(vii) It is against this background, given also Mr. Yameen's tilt towards China and bias against India when in power, that the Solih administration's no-nonsense approach towards trilateral equations provide 'strategic comfort' to India.
Some Concerns
(i) Yet, India should be concerned about the protests as well as the occasional rumblings(disputes) within the ruling Maldivian Democratic Party (MDP) of Mr. Solih.
(ii) Mohamed Nasheed, who was the nation's first President elected under a multiparty democracy, now Parliament Speaker, continues to head the party, and had also named Mr. Solih as presidential candidate in 2018, but there are apparent strains between them.
(iii) Mr. Nasheed's going public on issues, including corruption charges against ministers, that should have been raised at the highest-level could affect the MDP during the run-up to the 2023 presidential polls.
(iv) Also, Mr. Nasheed's on-again-off-again call for a changeover to a 'parliamentary form of government' can polarise(divide) the overpoliticised nation even more.
(v) Despite this, India can take respite in the 'strategic comfort' of the 'India First' policy of the Solih government.
Conclusion
Given this background and India's increasing geostrategic concerns in the shared seas, taking forward the multifaceted cooperation to the next stage quickly could also be at the focus of Mr. Shringla's visit.