"Mock Tests are a good opportunity to know your weaknesses and strengths in and out. It also gives you a better idea of the level of questions that are realistically asked." - Akshat Kaushik, AIR 3 in NEET & AIIMS 2019.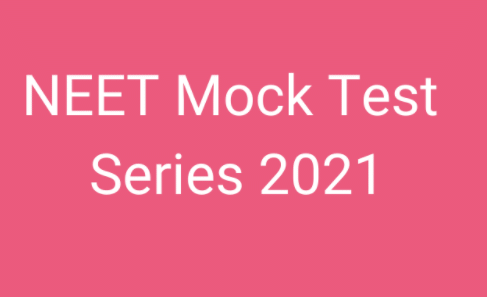 Our team has mentored hundreds of toppers including Priyaz Mishra AIR 17 & Himanshu Gupta AIR 31, and one thing that was common among all the toppers is that they attempted enough mock tests before the actual exam so that by the time they appeared for the NEET exam, their mind was trained to attempt the questions in the particular pattern with full confidence. Some of them have even attempted one mock test each day before the actual date of the examination.

Why you should attempt Mock Tests:
Create your own strategy
Mock Tests offer you an opportunity to experiment with yourself like you can try different combinations while attempting the mock tests like (Biology >> Physics >> Chemistry) or (Chemistry >> Physics >> Biology). You should identify what's working for you while attempting the initial mock tests and then you should only focus on solidifying your strategy before the actual exam. The last 10 mocks should be given as per your final strategy.
Time-bound Practice
Each mock test gives you an additional 180 MCQ questions to practice which are restricted in a limited amount of time. It helps you to improve your accuracy & speed at the same time.
Identify/Improve Mistakes
As humans, all of us have a tendency of making mistakes & each of us will make different types of mistakes, like wrong calculation, selecting the wrong answer, misunderstanding a particular concept, unattempted questions & all. Such small mistakes will have a direct impact on your final score in the NEET exam. Mock tests allow you an opportunity to make mistakes and learn from them to ensure that you don't make the same mistakes again, especially during the actual exam. You will notice slight improvement with an attempt of each mock test.
Time Management
Mock Tests will help you create your strategy, identify your mistakes and eventually manage your time better. You would exactly know before the actual exam, how much time would you need for solving each section, marking questions in the OMR sheet & others. Once you have a clear understanding of the time being utilized in each of these activities, you would be in a better stage to manage the time better during the actual exam. Do remember: Attempting 180 questions in 3-hours is not easy!
Experience the Exam Environment
Mock Tests help you experience the pressure of the real exam and get familiar with the environment of attempting 180 questions in 3-hours. This would eventually help you to reduce the pressure on the final day of the exam. It's highly recommended to focus on attempting mock tests 2-months prior to the examination.

The objective of the mock test series is to boost your confidence and help you prepare better for the exam. Once you start attempting the mock tests, you will gradually have a clear strategy on how to excel in the NEET exam with a score of 650+.
"Mock Tests are an important part of your preparation because mock tests are aimed to stimulate the environment of the actual exam day." - Chetanya Mittal, AIR 4 in AIIMS 2019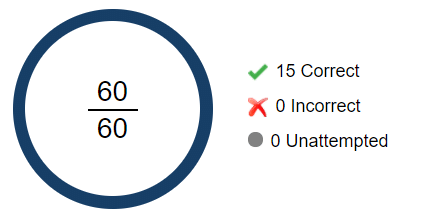 EduRev offers one of the most structured test series which is divided into multiple courses and is designed in a way to help you practice questions in different ways:
Also, here's a NEET Exam Analysis: 2018-2020 for the last 3-years for a better understanding of the latest trend of the NEET exam.