Current Affairs is a dynamic and undefined part of the UPSC Syllabus that puts aspirants in a dilemma thinking how and from where to start current affairs preparations for IAS.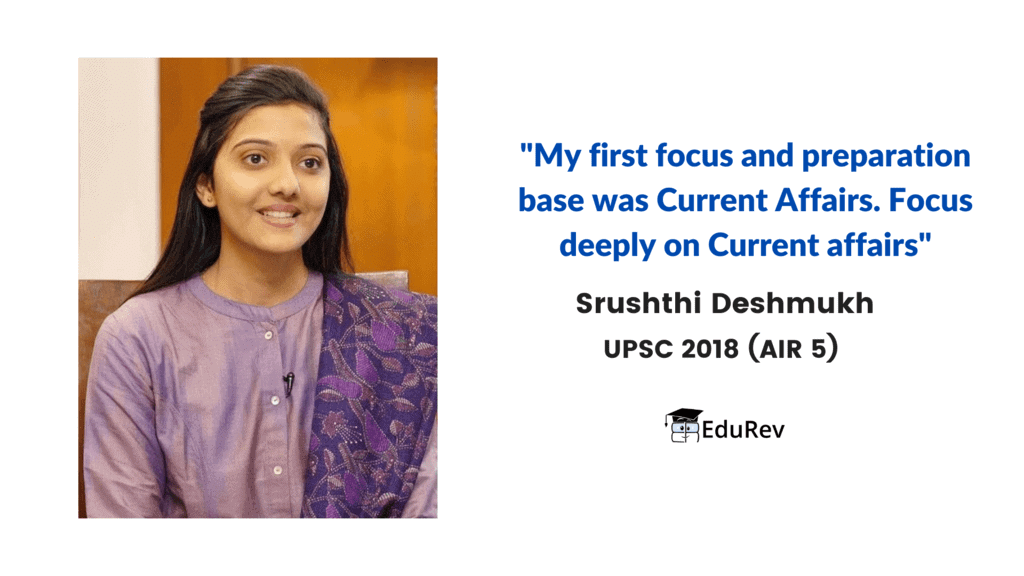 To clear all the doubts and give aspirants a fair idea on how to deal with the current affairs, here is a strategy on how to cover the current affairs part of the UPSC Syllabus for UPSC aspirants. Before going on how to cover current affairs portion let's know where to
What are the sources one must cover for current affairs?

There is a deluge of reading material both online and offline on current affairs which makes it difficult for the aspirants to understand what to read. Aspirants are pilling CSR, Pratiyogita Darpan, EPW, Chronicle, Yojana, and every random magazine on their desks but they do not even open them due to lack of time. Here are the sources one must cover for Current Affairs:
1. Newspapers & PIB releases
One must start with a comprehensive reading of at least one standard newspaper like The Hindu or Indian Express.
Newspapers are the best source of reliable information on current affairs. They are easy to access and pocket-friendly too.

In addition to newspapers,

PIB releases

must be regularly read.

Other newspapers you can follow other than The Hindu or Indian Express are:
What to read & what not to read in the Hindu updated daily on EduRev with detailed analysis in this course: Current Affairs & Hindu Analysis: Daily, Weekly & Monthly)
2. Magazines
One drawback of newspapers is that you need to follow a particular topic every day to know everything about it. With magazines, this is not the case. Magazines usually have a cover or a feature story that covers the entire story together.
Some of the best magazines for Current Affairs UPSC Exam are
Yojana: It is a monthly government magazine for IAS. The center of focus for them is socio-economic issues and government schemes for the IAS exam. You can find Monthly Gist of Yojana Magazine on EduRev from here.
Kurukshetra: It is again a monthly government magazine. This magazine mainly deals with rural India and covers topics like agriculture and rural development.
Economic and Political Weekly: This is a social science magazine with a main focus on sociology, political science, history, and environmental studies. Many well-known commentators and political activists contribute articles for this magazine. so it is helpful for UPSC prelims and mains exam.
Down to Earth: This magazine deals with topics like housing, health, economy, and the environment. It covers news, Opinion articles, and some interesting facts about Indian Society challenges and is important for UPSC.
Civil Services Times: This is one of the most important magazines catering to civil service exams. They have reliable information collected from different government-run websites.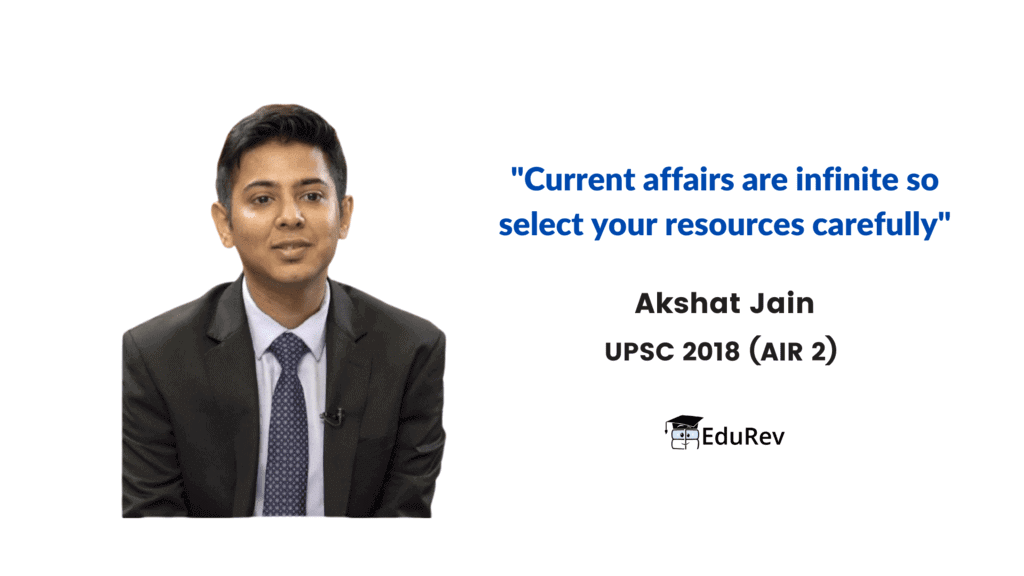 3. Daily Current Affairs:
Practicing current affairs on daily basis is important so that you are able to retain and keep in mind the information gathered.
4. Weekly & Monthly Current Affairs:
Week-wise and month-wise current affairs provide you a compilation of current events of the week and month.
5. Other Sources:
Government websites like the PIB, PRS and national television programs featured on Rajya Sabha TV are very helpful.
IE Explained section on Indian Express website (for a comprehensive understanding of an issue)
All India Radio
Internet
Steps to follow to ace Current Affairs in UPSC exam.
1. Limit your time for Current Affairs & stick to it
The problem with most aspirants is not that they neglect newspapers, but they overplay its importance. Some read newspapers for almost 3-4 hours a day, leaving them with no time to read other subjects. Current affairs are important; newspapers are important, but not so much that you invest time disproportionately. Ideally one should finish reading day's current affairs in 1-2 hours.
You can divide your time for Current Affairs/Newspaper Reading like this:
2. Cover issues and not news
Civil servants aspirants should look beyond news and headlines. They must be curious about issues. UPSC generally asks questions on issues that are in news. So you must understand the issues in news thoroughly and make notes on them. You may follow the following points to understand any current issue:
Reason- Why is it in the news?
Background Knowledge- Reports, Facts, and Data.
Current Status- Is any action taken so far regarding it?
Both sides- Pros and Cons
Opinion/ Suggestion- What we must do about it?
3. Make your own notes
Even though current affairs are vast and seem never-ending, it is advised that the UPSC aspirant should make their own notes, as students tend to understand and learn concepts better if they have written them down a couple of times. The most important point aspirants should remember while preparing the current affairs notes are:
Notes should be short and up to the point which will help you present all the important aspects of the topic.
Topic-wise notes should be there as information related to a single topic will be stored in one place.
Use pointers, flow charts, mindmaps, etc for making notes. They will help in concept clearing and also remember everything.
You've to train your mind to create multi-dimensional linkages. After the basic foundation, keep studying the newspaper, monthly subject-wise notes for all the subjects, preparing your notes, and practicing essay writing.
It's important because when you become a civil servant, you face multiple situations on a daily basis where you've to evaluate a situation & its all possible implications. You start developing through these multi-dimensional linkages.
4. Effective & Multiple Revision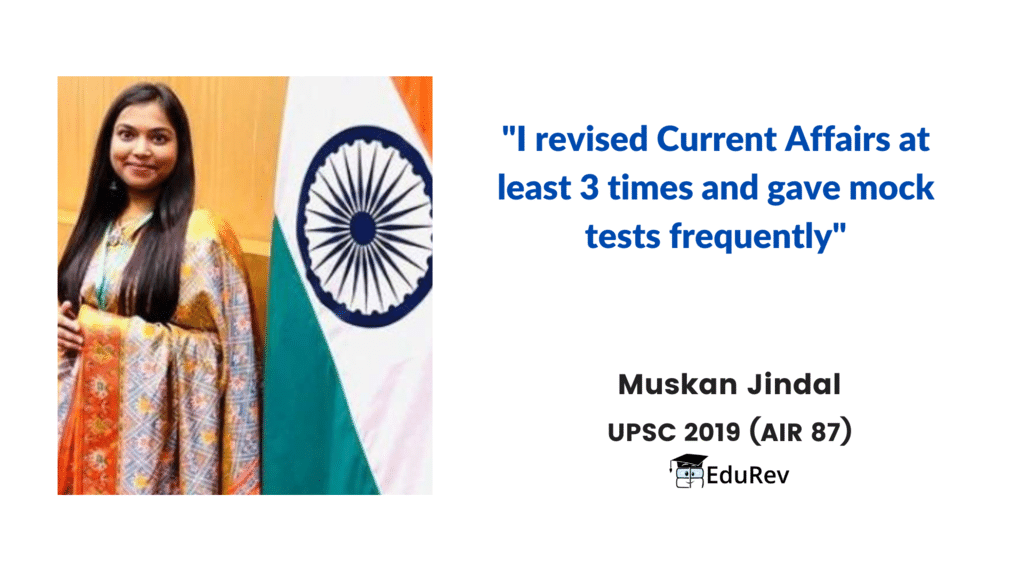 The aforementioned methods will ensure that you capture 90-95 percent of current affairs in a manner relevant to this exam. But current affairs are a continuous and evolving field that keeps piling up by the day. The best way to retain the content is through constant revision.
The best methods of revision are:
5. Practice Answer- Writing
Practice writing on a daily basis. There is no substitute for answer-writing so you must learn it before it is too late. You should prepare yourself well and keep answering keeping in mind how an IAS officer would answer.
You should learn from your mistakes and improve from them. Pick up an editorial from a newspaper or a topic from the syllabus, and frame a question on it and write its answer. EduRev has also curated 100+ answers for UPSC Mains Preparation to help you understand how you can write the answers: Check: Essay Writing for UPSC Mains
Other Important Links:
1. Overall Understanding of Exam.
Check out these documents and prepare your strategy for UPSC-CSE accordingly.
2. Prepare each subject well from EduRev.
Check out these documents:
Happy Learning with EduRev!