Have you ever witnessed a paper burning? An entirely white piece of paper turns into ashes after being completely burnt. This process is nothing but a type of chemical reaction only.

In this EduRev index document, you will get everything to understand the chemical reactions. It includes all of the information needed to comprehend the chapter as well as enough of practise material to help you study for the examinations.
In this chapter EduRev provides you with: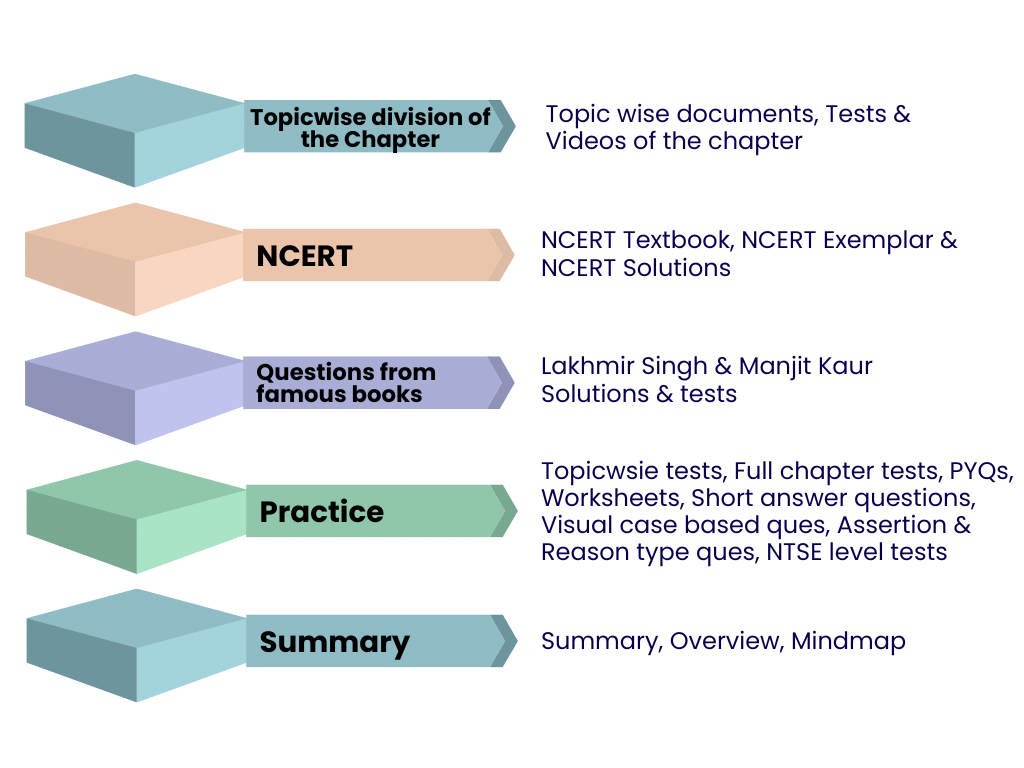 1. Topicwise division of the Chapter
You will get the notes, tests, and videos for each topic in the chapter in the Topicwise section. You can understand each and every topic in detail with the help of documents and videos. After reading the document and watching the videos for all the topics, you can revise it and start attempting tests to strengthen your practice.
The flowchart below is showing all the topics in the chapter Chemical Reactions and Equations:

(a) Chemical Equations


(b) Types of Chemical Reactions


(c) Effects of Oxidation Reaction


2. NCERT
The NCERT textbooks are the most important for students to study in order to comprehend the concepts; since most questions only come from NCERT books, it is crucial for them to get a fundamental grasp of the chapter. EduRev offers NCERT textbooks for every chapter, answers to every NCERT question, and NCERT Exemplars as a whole. To read the NCERT content, click the links below.

3. Questions from Famous Books
Lakhmir and Manjit Kaur's book is one of the helpful resources for students to read the theory and practise questions from it as it provides questions in abundance and simplifies theory. EduRev provides you with questions (with solutions) from not only the NCERT textbook but also from some famous books like Lakhmir Singh & Manjit Kaur from which questions are asked in the exams.

4. Practice
After fully understanding all the topics and concepts, it's time to put your knowledge to use by attempting tests and working through questionnaires in documents. EduRev offers you well-examined tests that are tailored to your examinations and papers with clear explanations for your benefit. All tests are multiple-choice questions, which can help you prepare for a real exam.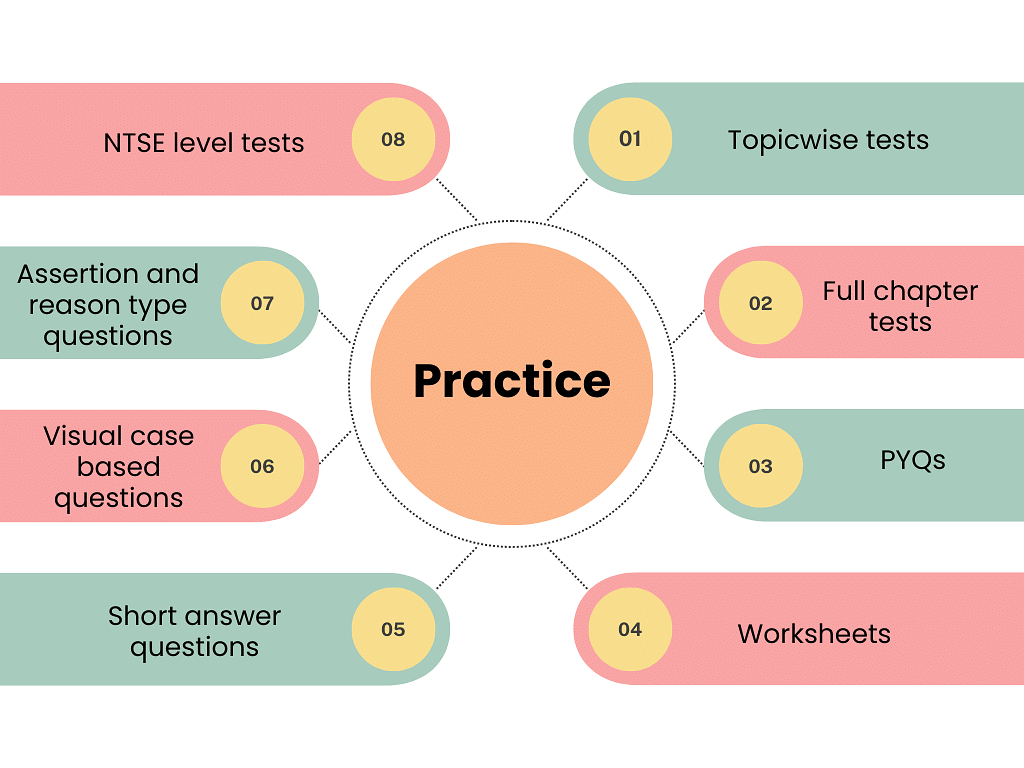 (a) Topicwise Tests


(b) Full Chapter Tests & Documents


(c) PYQs


(d) Worksheets


(e) Short Answer Questions


(f) Visual Case-based Questions


(g) Assertions & Reason type Questions


(e) NTSE Level Tests


5. Summary
Even after practising and grasping the concepts, you still need to go over the topics repeatedly and review the concepts. To help you with this, EduRev offers chapter summaries that include overview documents, summary documents, and mind maps, which are the most effective tools for reviewing the concepts.